It was July when I was told that a new project by Silvia Camporesi & Postcart would soon see the light. Without asking anything else, I waited, with great curiosity, this epiphany to see for myself, in the sunny square of Savignano sul Rubicone, how much poetry Domestica – this is the title of the book – revealed and to be able to talk about it with the artist Silvia Camporesi and the publisher Claudio Corrivetti.
The artist and photographer defines Domestica as "a stream of consciousness", born in the weeks of the lockdown but not the result of that neorealism that we have found in other tales and other stories. Domestica is an intimate diary, a story in images, a family album in which love and moments chase each other, talk, show and play with space, light, time, within the conceptual and physical frame of the house. In fact,  Silvia Camporesi lets her daily life in Domestica, everyday moments  transformed by the lockdown, shared with two little girls who took part in the publication with their own sign, or drawings, in this case. Every day is an invention, every day can be one to celebrate or one that make Camporesi say "My hands are tied, my heart is heavy". March and April 2020 go by, with a cycle of their own, and meanwhile the camera records, creates, deceives. And "an ontological vortex opens up on the essence of photography". Yes, because something must remain of this sort of suspension from life as we knew it.
So I decided to talk to Silvia Camporesi and Claudio Corrivetti who, as publisher of Postcart, immediately agreed to work and publish this work, curated in the smallest details, until it became an "artist book"; or maybe even more: imaginative, surreal and exciting.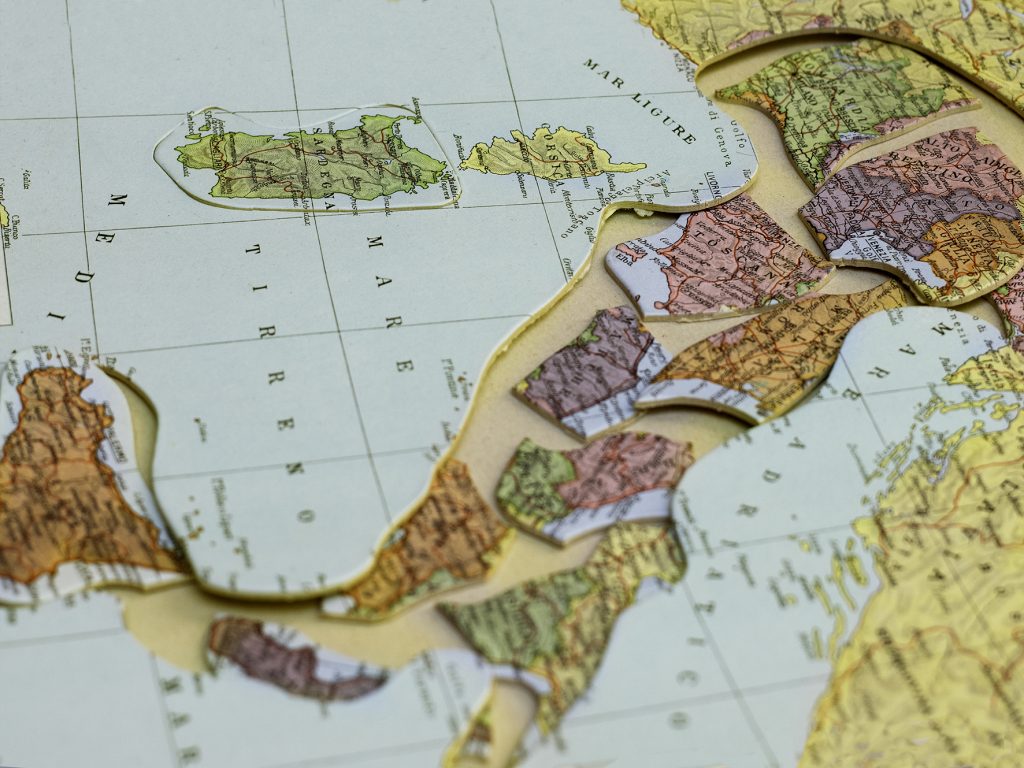 Silvia, how was Domestica born and how is it composed?
During the days of the lockdown I felt a strong disorientation, I was at home with my three and five years old daughters and I was constantly looking for a way to survive psychologically. For some time I wanted to start a project on Maria Montessori, on playing, and in general on how children see the world. So I put the two things together and gave myself a rule: to produce a good image every day, to be born from a real collaboration with the girls. Every day, staying inside the house or going out into the garden, we invented stories, changed objects, drew figures, transforming the house into another world, full of infinite possibilities.
Domestica tells of an almost alien – or alienating – everyday life which, in some ways, today, appears nebulous and distant, a shadow whose ghost has not yet abandoned us. Silvia, looking at the shots of Domestica what perceptions do they offer you, what has remained unchanged and what has changed?
Seeing them today, after a little time , reminds me of those terrible days, but also of the intimacy that I managed to build with my daughters, the languages ​​and visual codes we invented. Those were days in which we played it by ear and I believe that this aspect is evident in the images, the figures of a limited world which, through the imagination, tries to expand its horizon. In the same days I left the house for a project commissioned by MiBACT and so I experienced the emptiness outside, as opposed – in aesthetics and perception – to the fullness inside the house.
The publication is edited by Postcart. How has this relationship with Claudio Corrivetti's publishing house started?
I have been in contact with Claudio for years and every time we met in the past we talked about a publication. This seemed to me  like an ideal opportunity: an intimate story that needed a careful eye and a refined soul, so I had no doubt about asking Claudio.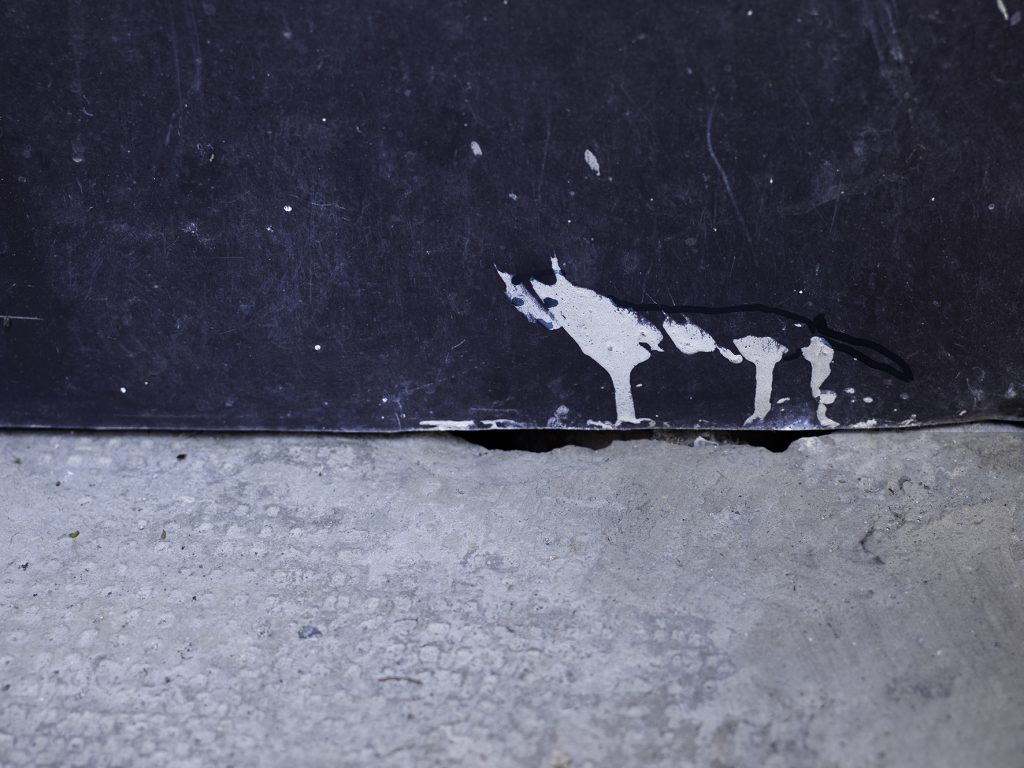 Postcart and Domestica: Claudio, what were your reactions, or rather, your emotions when you saw the project?
During this period, and especially towards the end of the lockdown, we received many proposals for photographic works born in this particular phase of closure and overturning of the social space. Silvia's work, although it is clear from the images that it developed in the period in which she was closed in a confined space, started from the need to stay alert and in tune with her daily creative world. It struck me p because her gaze on the little things around the house, or found in closed drawers, has maintained a freshness, a joy of discovery, a new reading, a sense of sharing – as a mum as well as author –  with her daughters, in a daily game that gives work an educational value of  re thinking the family spaces. There are echoes of the "ghirriano" world, but there is a lot of Silvia in this journey into the world of images and imagination. So, back to your question, the editor's emotions have been  of surprise and comfort, in seeing how the mind of an artist manages to reverse the closure into opening; where, moreover, the photos were accompanied in the book by a text written by Silvia (here the surprise of finding in her a fine writer) which was inspired, real, simple but complex, a small film in words, never banal, always with literary ideas to reflect on us .
Claudio, during the lockdown, thanks to many online digital experiments, you had the opportunity to confront yourself with artists, photographers, professionals in the field, but also with a lot of public passionate about photography. Domestica was born right in the days of lockdown: how did you follow Silvia's work without the possibility of a direct and tangible exchange?
With Silvia there has long been a silent dialogue  from a distance, born years ago in Rome from esteem, friendship, mutual trust, and the desire to do something editorial together. Last year, our relationship was enriched by a very nice imprinting during a  meeting in her house in Forlì, after the presentation of the book by Marco Pesaresi, with her wonderful girls who, between bike rides and funny questions, gave a sweet "home recording" version of Silvia. This is to say that books do not come from commercial agreements or any particular convenience, at least  not for me, a book always comes from an encounter, an "epiphany" of cultural and human empathy, from the strong desire to share that project, that work with a special person and turn it into a book. It happens in theatre, in cinema, in life, at a certain point you feel the need to start a journey together. So, with the delicacy that Silvia uses in presenting her things, I took this opportunity to work together, at last, even without being able to see each other. The rest was done by writing emails, as we usually do, sending files, talking on the phone, settling everything to ensure every little shift in the pages designed by Silvia, every exchange on photos, sizes and materials (such as the cover in blue Skivertex ) small sacrifices and cheerful editorial ideas (such as using the drawings of Althea and Giuni, her daughters, to accompany the beautiful text, of which Silvia was enthusiastic), could all together transform the work into an unusual book, original, resembling Silvia and very well printed by Grafiche Antiga on a Fedrigoni Tatami white 135 gram paper which gave the photos an elegant chromatic fidelity.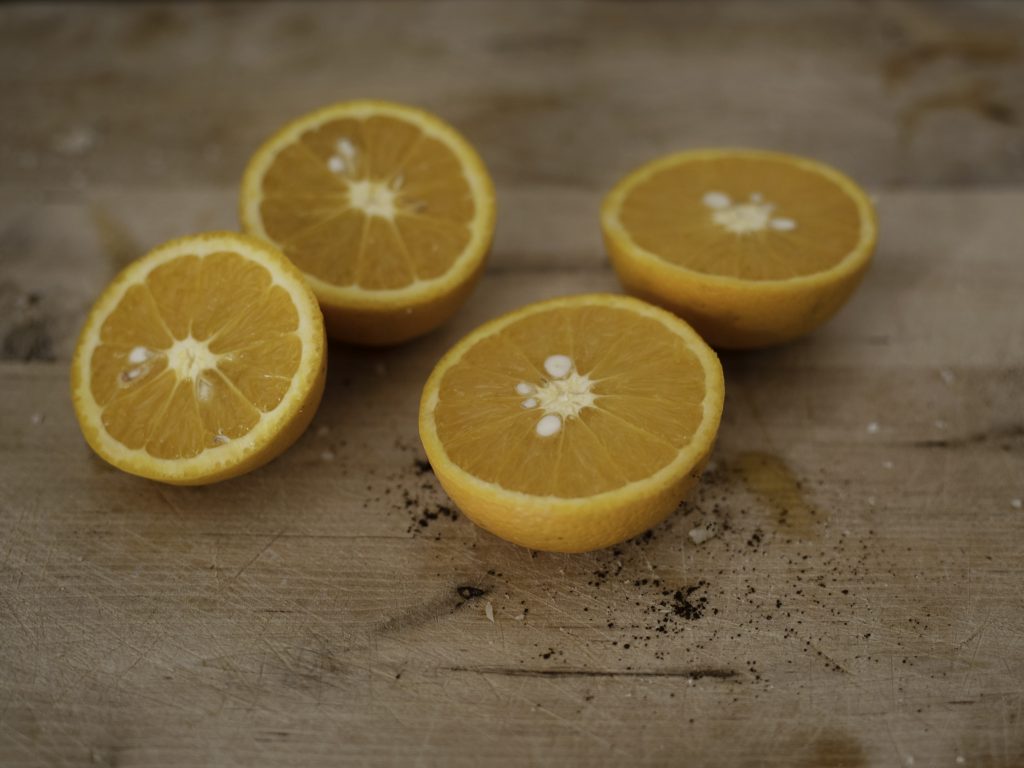 Domestica is a publication and was an exhibition for the Z20, Sara Zanin's gallery. How will this double vision and concretization proceed?
Silvia Camporesi: The exhibition you are talking about is a collective, Sharing our dreaming room, in which each artist in the gallery exhibited a work produced during the lockdown. I chose seven photographs from the series, thinking of them as the days of a week. Even the type of installation, vertical, is rather unusual and underlines the verticality of those days.
Claudio Corrivetti: In the meantime, we have already introduced the book in Savignano, at this year's SI Fest, with a nice presentation in the square. There are many things to say in a presentation, to much food for thought, and now that I'm seated and less "distracted" by the beautiful "confusion" of a festival, I can write what came to mind (as it always happens ) only when the presentation was over, while I was going to bed. I thought that this work, this book in particular, which is a tangible thing, could seriously be taken as an example in schools,  to show students, children, teenagers, a method of private introspection, something that can be useful to recognize in us the "artistic" qualities to see and read what is close to us, and moreover, a method of self-analysis on how necessary and possible it is to find a creative way to face personal fears.
In the words of Silvia Camporesi and Claudio Corrivetti something emerges that goes beyond a mere editorial publication. Conceptual affinities, mutual esteem, perspective, aesthetic tastes come out, accompanied by an extremely poetic vision and a refined and wise editorial foresight.
Domestica, therefore, is not simply "the new book by Silvia Camporesi published by Postcart", it is the tangible rendering of an imaginative mise en abyme, an ephemeral daily apparatus staged by the photographer in the spaces of her own house during the lockdown; oniric act brought into reality with his daughters,  subject and object of a surreal fiction which in photography has found a reason for being and which, thanks to Postcart, has ceased to have a fleeting character, translating into a real element, a new family lexicon to be keep in future memory and to share with others, by proximity or distance, by memory or exorcism, in the wake of sought-after beauty, of details never left to chance, of emotions impossible to "tame".

The book:
Silvia Camporesi
Domestica
Postcart Edizioni, 2020
All images: © Silvia Camporesi, Domestica, 2020, inkjet print cm 30×40, courtesy Galleria Z2o Roma