Giulia Pasqualin, photographer from Treviso born in 1990, works with graphics, design, communication and obviously photography. In this interview we investigated her work, still in progress, on Bosnia Herzegovina: Il Fil, which recently won the 10OFF Special Award at the Savignano sul Rubicone Festival.
You were born in the nineties and you were little during the Yugoslav wars. Can you explain the reasons of your fascination with the Balkans, the history, the culture, the tragic fate and the extraordinary coexistence of worlds?
It all started when Ivo Saglietti took me to Srebrenica for the first time, to document the funeral of the victims of the 1995 genocide, which are commemorated every year. When I realized that in that place history was happening before my eyes, that history of school books, I was so impressed and I started to be unsatisfied with what they told me, I wanted to understand, to try and go deeper.
Over time, therefore, I continued to read, to study eagerly, asking for information from those who had seen and known the events, here in Italy. Of course, journeys to Bosnia became more frequent. I was welcome in that country, people invited me into their life and when you feel part of something, especially if it is a heritage as unique and extraordinary as the Bosnian culture, you cannot help but falling in love with it, because it becomes a part of you, of your guts . By now I realize that it is no longer a simple fascination, but a real piece of me.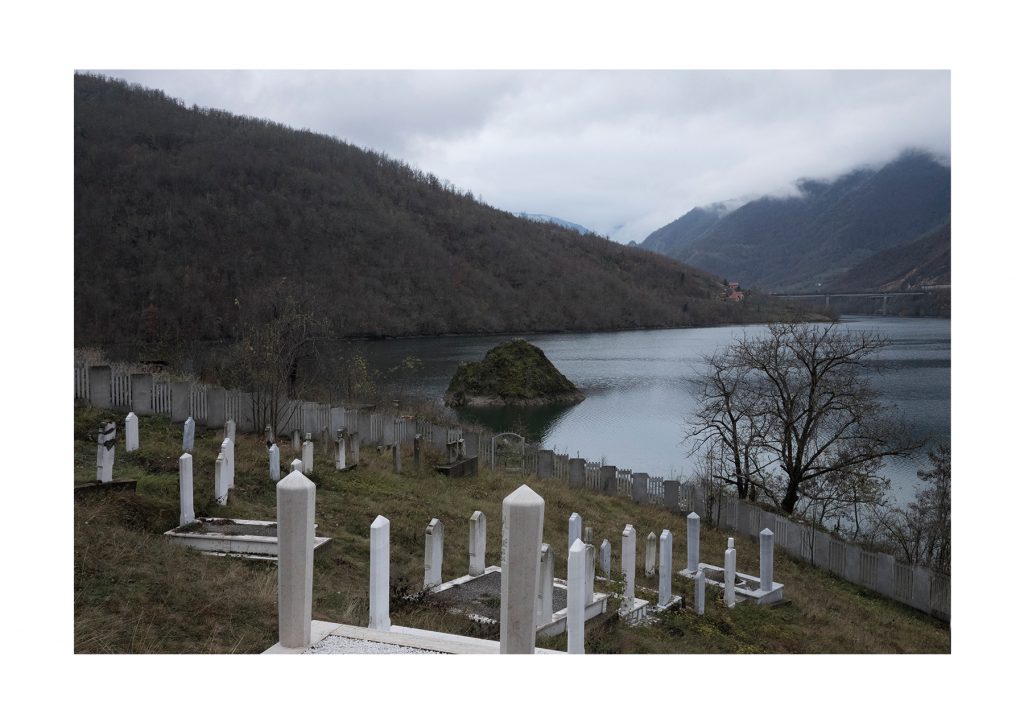 What is your project about? How important was the literary encounter with the Nobel Prize-winning writer Ivo Andrić for you? Why did you choose "Il Fil" out of all the possible titles linked to the events in Bosnia and Herzegovina?
My project talks about Bosnia today, but also about its past, and tries to give space to the many facets of this country, to its double soul: "land of blood and honey", as it is often called. But perhaps my work is above all a mirror of what Bosnia is for me, of the path I took to get to know it starting from its past; in this, Andrić was fundamental, enlightening. His most famous work is The Bridge on the Drina, a real milestone; to accompany the reading, I went to the magnificent library of my town in search of other titles and I found a collection now out of print, Tales of Bosnia. While reading it, I found the places, the cultural richness, the contradictions, and when I arrived at L'elefante del vizier (Il Fil in Turkish) it was like switching a light on.
Andrić, in that story set in Travnik during the Ottoman period, was able to foresee everything, to understand how people's feelings can be manipulated, how a puppet master can push people to go against their own culture, creating hatred. Now this story remains emblematic and disturbing for me because, comparing it with history, even that of our country, I find proof of how easy it is for some politicians to influence the masses on the perception of social problems.
Your project is having an excellent reception and winning prizes, like at the latest SIFEST OFF in Savignano. In that case, the exhibition was accompanied by extensive text. Is this how you imagine to set up your documentary work  or was it a specific choice for the SIFEST OFF? Can you also tell us about the editorial aspect of the project, a 2019 limited edition book "Il Fil. A Bosnian research"?
I feel encouraged by the positive feedback and I am happy that this research is coming to light, that my vision intrigues, informs and excites at the same time. At SIFEST OFF I took the liberty of expressing myself without limits, perhaps also reviewing my relationship with photography. I understood that I feel more like a storyteller than a photographer: I consider photography a tool to convey a message but, in this case, it was not sufficient on its own, I needed to use other tools to say what I feel the need to tell. Everything for me is about conveying a message; for this reason, when Palazzo Rasponi 2 asked permission to publish my work, I felt the need to tell them that for me it is not finished yet. This is how my un-book was born, which is in fact a collection of postcards, which is still possible to lose, scatter around and find again, to maintain their communicative value as a single image even when reorganized in a context. This step was fundamental, it was like drawing up a balance, a turning point after a long navigation: looking at the land ahead to understand how to organize the route, in order to touch shore again.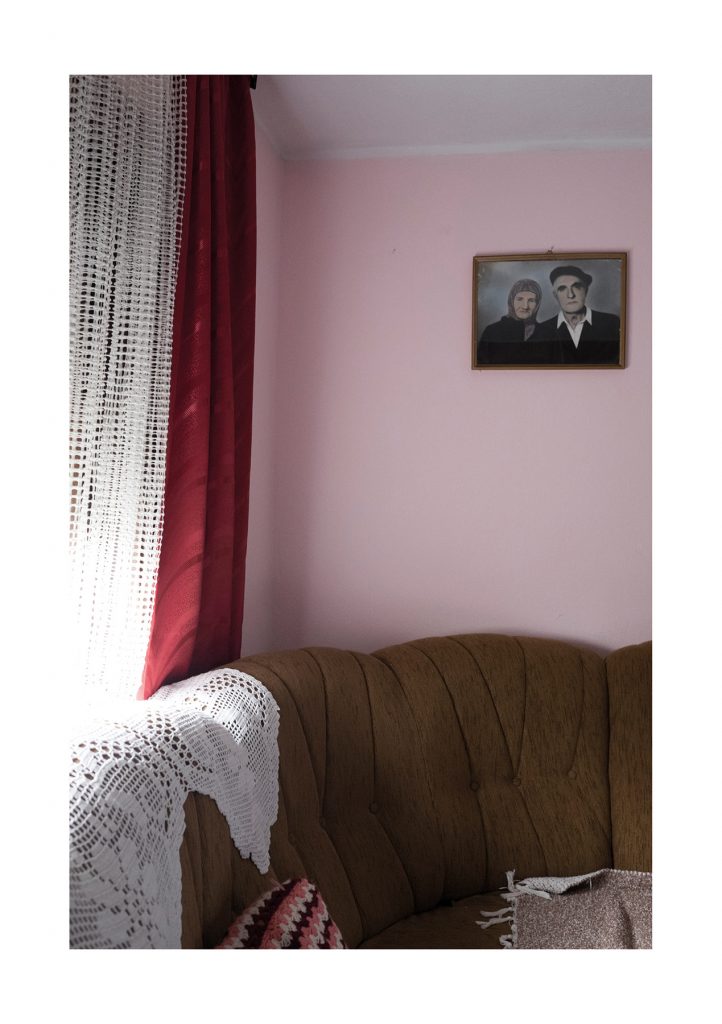 Il Fil is a work in progress. How do you imagine that you will continue your project? When will you consider the work done?
I think it will be really painful to close it. After the first meetings with the public I realized that with this research I can bring people closer to an unknown reality and, although apparently picturesque, unexpectedly close to ours. So, in order to complete the project, I still need to document some places, important for Bosnian history and linked to the European one. Also, I want to include other people and photograph who is trying to change things. I think they will probably all be women. They are, in my opinion, the future of Bosnia. Finally, I will add some captivating graphics, because the numbers do not speak for themselves loud enough and making them visible is important. From this, for example, I got the idea of the 50,000 red dots: the image I chose to depict the victims of ethnic rape during the conflict.
I hope that when I finish this work I will be able to make the reality of Bosnia closer, more familiar, because I believe that only through knowledge can we break down stereotypes and prejudices, and rediscover lost empathy and humanity.
All images: © Giulia Pasqualin

November 17, 2019