Pier Paolo Pasolini, in May 1958, wrote on the pages of Vie Nuove:
«I remember one day driving through the Mandrione with two friends of mine from Bologna who were distressed at that sight, there were kids, aged from two to four or five, tumbling on the filthy mud in front of their slums. They were dressed in rags: one even with a fur coat, found God knows where, as a little savage. They ran here and there, with no rules of any game: they moved, fidgeting as if they were blind, in those few square meters where they were born and where they had always remained, without knowing anything else about the world but the little house where they slept and two yards of slime where they played. […] The pure vitality that is the basis of these souls brings a mixture of pure evil and pure good: violence and goodness, wickedness and innocence, in spite of everything».
A vivid description in which Pasolini captures the true essence of Mandrione, a neighborhood on the Roman outskirts, known for being a degraded area, inhabited in the past by derelicts, southern emigrants, gypsies and evacuees. With its dilapidated shacks, muddy streets, makeshift bathrooms and poor sanitary conditions, the Mandrione between the 1950s and 1970s became a source of interest for intellectuals and photographers.
We are right in the middle of the economic boom in Italy, the northern industries are working at a fast pace, cities are seeing the rise of new neighborhoods. Life is becoming more and more frenetic, young people gather in bars to discuss the latest football match and the first go-kart tracks are built.
Located on the edge of the buzzing city, the countryside was experiencing its own swansong and areas previously devoted to pasture were now full of parked cars and brand new Vespas. The plot was similar for all cities and the results of this drastic building speculation – described in the same years by Italo Calvino – will become increasingly evident in the following decades.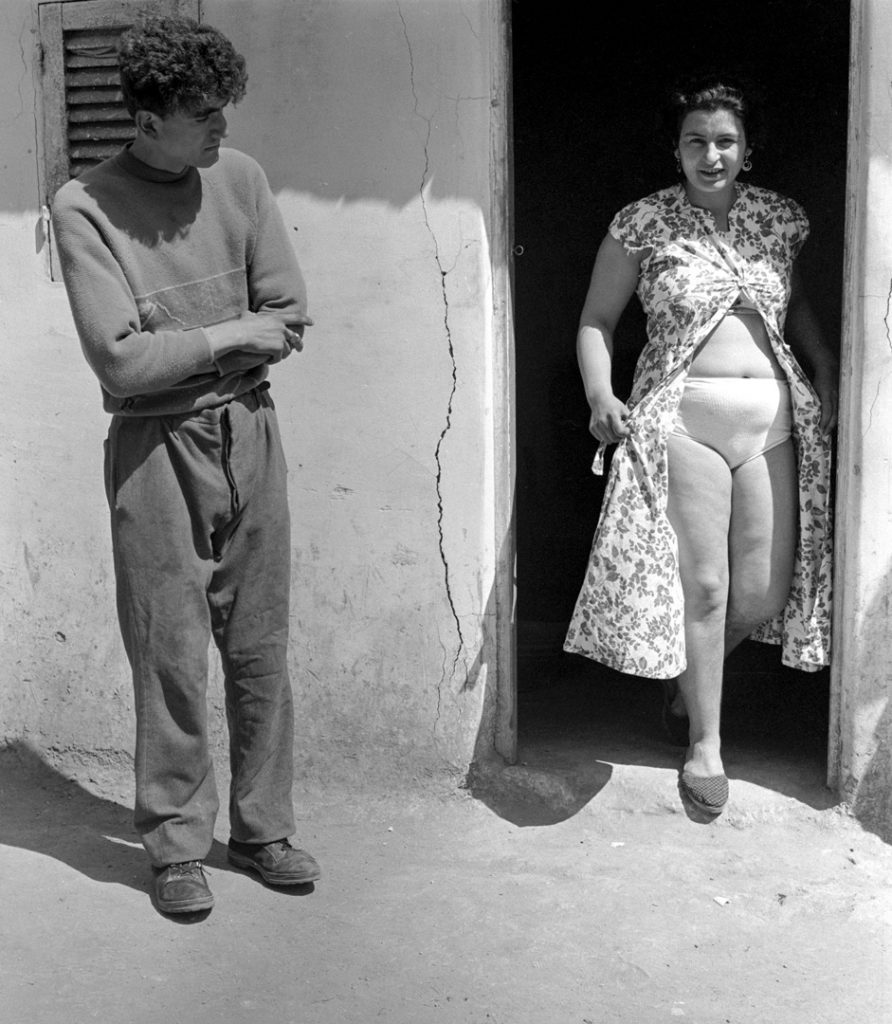 To the Mandrione – whose name evokes the ancient custom of taking herds to pasture – many poor people converged, including those who were forced to abandon San Lorenzo after the bombings of 1943. After all, the arches of the Mandrione aqueduct were an excellent refuge for those who no longer had a home, nor the money to build or buy one. There was no road: only land and waste, the shacks were built with makeshift materials and the hygienic-sanitary conditions were non-existent.
The elusive redevelopment of the Mandrione was a topic on the agenda of Roman politicians, but in reality – as it has often happened in the history of the Bel Paese – we will have to wait until the seventies to witness actual urban redevelopment policies.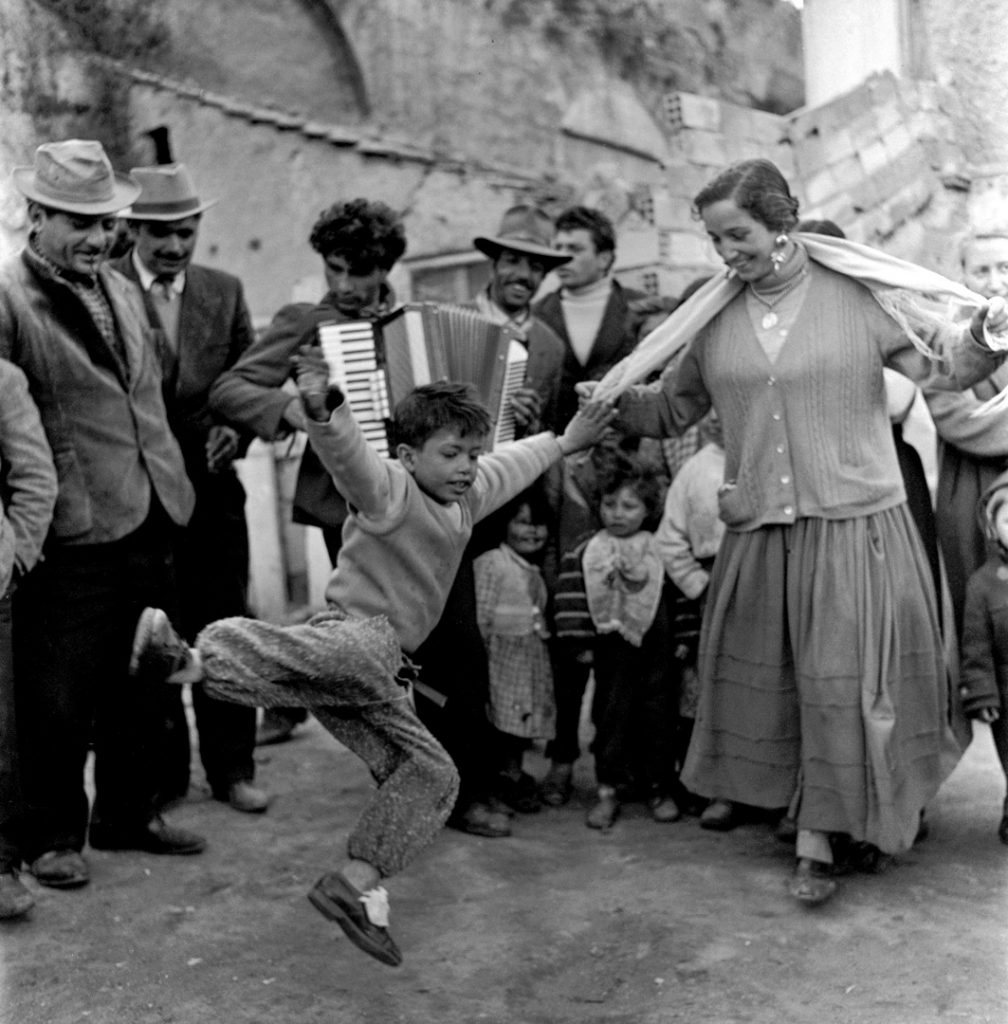 Between 1975 and 1984 Angelina Linda Zammataro, psychologist and educationalist, embarked on an experimental program to promote the integration of the gypsy community of Mandrione within the public school; just as important were the surveys published in those years by scholars, journalists and photographers. RAI produced two documentaries entitled Al margine [On the edge] and Essere zingari al Mandrione [Being gypsies at Mandrione] by Gianni Serra and at the same time two photographic exhibitions were held: Crescere zingaro al Mandrione [Growing up as a gypsy at Mandrione] and Zingaro a tre anni [Three years old Gypsy] at the Continente Infanzia.
In April 1956 the anthropologist Franco Cagnetta and the photographer Franco Pinna carried out an investigation on the Mandrione, with the support of the publisher Giangiacomo Feltrinelli. From music to traditional dances, every detail was captured by Pinna. Shacks, prostitutes, overcrowded houses, frugal meals, vegetable gardens, evening bonfires during the cold Roman nights, children dressed in rags walking barefoot on muddy dirt roads.
This was the Mandrione. An island forgotten by God, a no man's land, which was now examined carefully for the first time, not to be pitied or denigrated, but to be understood and brought to awareness.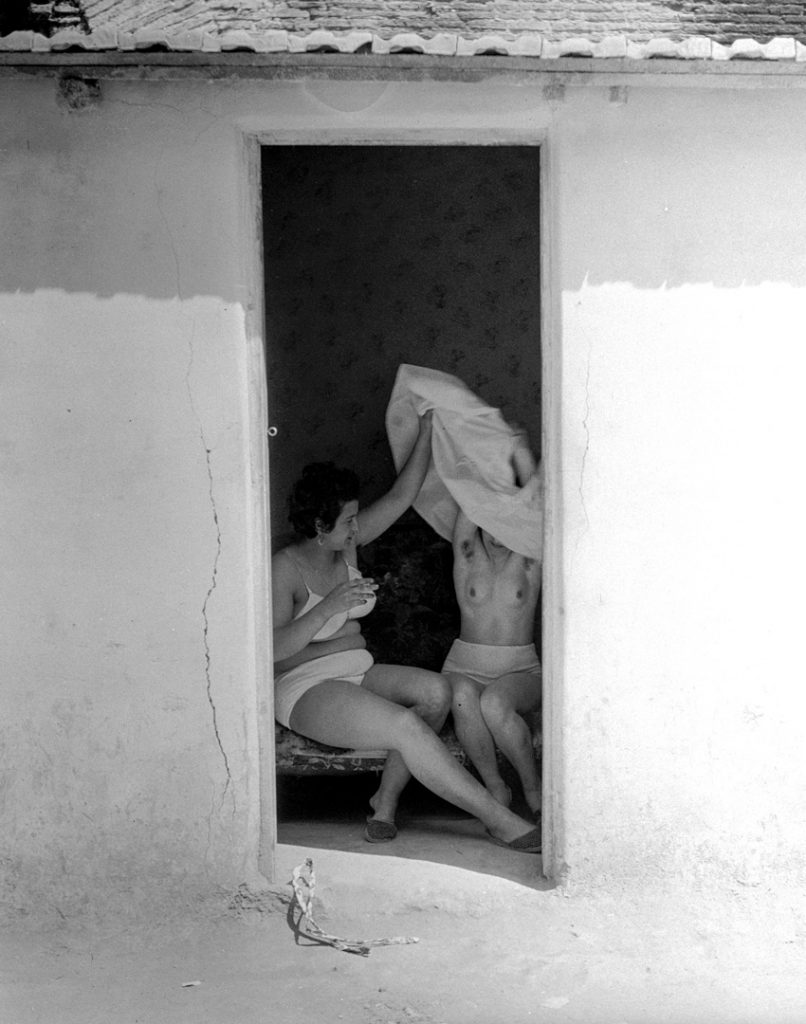 Franco Pinna, born in La Maddalena in 1925, was a great Italian photojournalist, also known for having been part of the expedition to Lucania together with Ernesto De Martino and Franco Cagnetta. After a period of militancy in the Resistance, together with other photographers he formed the Fotografi Associati cooperative, collaborating with several magazines, both Italian and foreign. His first photographic book, La Sila, dates back to 1959 with words by Ernesto De Martino, while in 1961 Sardegna, una civiltà di pietra [Sardinia. A civilization of stone], was published. Milestones of photography to be read and cherished.
From 1965 he became a set photographer for Federico Fellini, so much so that the photographic book Fellini's Film, published in 1977, contains dozens of Pinna's photographs; but his time was drawing to an end and the photographer died on April 2, 1978 in Rome, leaving behind an important photographic archive to remind us of our history and our past.
April 21, 2021