Going on forty now "il fumo uccide / nud(a) prendo freddo / parlo ancora molto, sono un po' più calm(a) / non credo più tanto alla collettività"*. But I still listen to The Zen Circus, even though my two year old son doesn't seem to appreciate them much. Some songs by the Afterhours and Le luci della centrale elettrica make me shiver, even though they are only played in the car, on the way to the office, for the same reason as above. Well, but what do these names of Italian indie rock have to do with photography? The gaze of Ilaria Magliocchetti Lombi (Rome, 1985), who photographed them all.
Pop kills your soul, this was the title of the Afterhours album, sung entirely in English, the one followed two years later, in 1995, by Germi, which can be considered in all respects the album that brought the band to the attention of the general public – and it is also the one that contains my Afterhours' favourite song of all time, Strategie. Given that the pop/rock diatribe makes me think a bit about the digital/analogue one and certainly I'm more passionate about the former; your path has often crossed with that of Agnelli and companions and in an interview you gave to Rolling Stone I read that you consider the work for Padania one of the most important goals of your career. What did meeting with the Afterhours mean for your work?
It was an important moment for my path in the world of music and also in photography in general. I'd say a key moment. I had already been working with independent bands and artists for 6 years: being called to work by the Afterhours for me then was a sort of recognition, a breakthrough. We are talking about a fundamental band for our country and also for me as music lover. A band that had worked with Guido Harari only a couple of records earlier. 2012 was a year of transition for me; I had just started showing my work to some "mainstream" magazines (before I only collaborated with music magazines such as Il Mucchio), I was getting out of my shell and getting confident. I grew up with Afterhours music and I believed them to be the most important rock band we had in Italy. For me, a massive fan of that scene, it was a very emotional moment, it was a push to go further.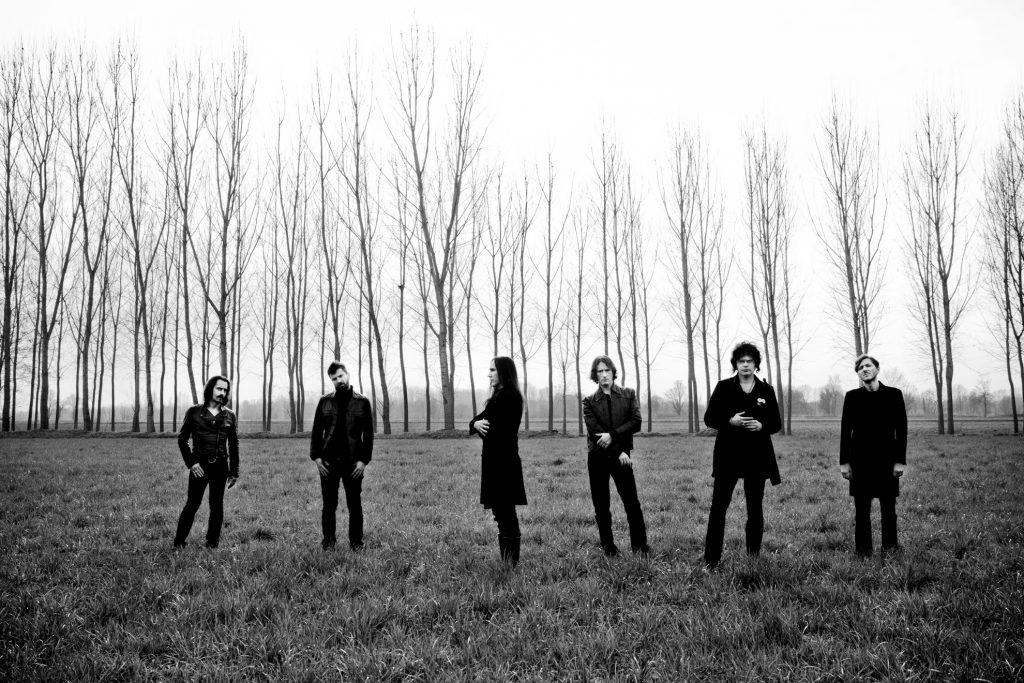 There are many names of the Italian indie rock you've been following for years, let's talk about the ones I'm most fond of: The Zen Circus – it might be because they are my fellow citizens and I grew up with their music – and Le luci della centrale elettrica – maybe because I miss the poetics of Vasco Brondi. Can you tell us about the path you took with them?
The Zen Circus are a fundamental band in my journey. It was fortunate for me that our paths crossed. They are truly free, authentic, real punk. I was therefore able to be free too, to create, imagine and take risks with them like never before. There is a beautiful relationship of trust and sharing, they are friends now. The best thing was growing up together. They have always invested in photography. Consider that, in the years between 2006 and 2015, Italian independent music was another matter entirely. I'm not talking about quality or genre, I'm talking about possibilities, visibility, means. There wasn't much money or sponsors and it wasn't obvious to invest in a shooting for a band, to recognize the value of the work of a photographer. Album after album, The Zen Circus have invested always a little more in the photographs and every time we have done different things. They have become more famous, with more possibilities, in a slow but continuous growth. This was also the case with the ideas behind the records and the covers. Until the latest one where we had actors and many departments at work.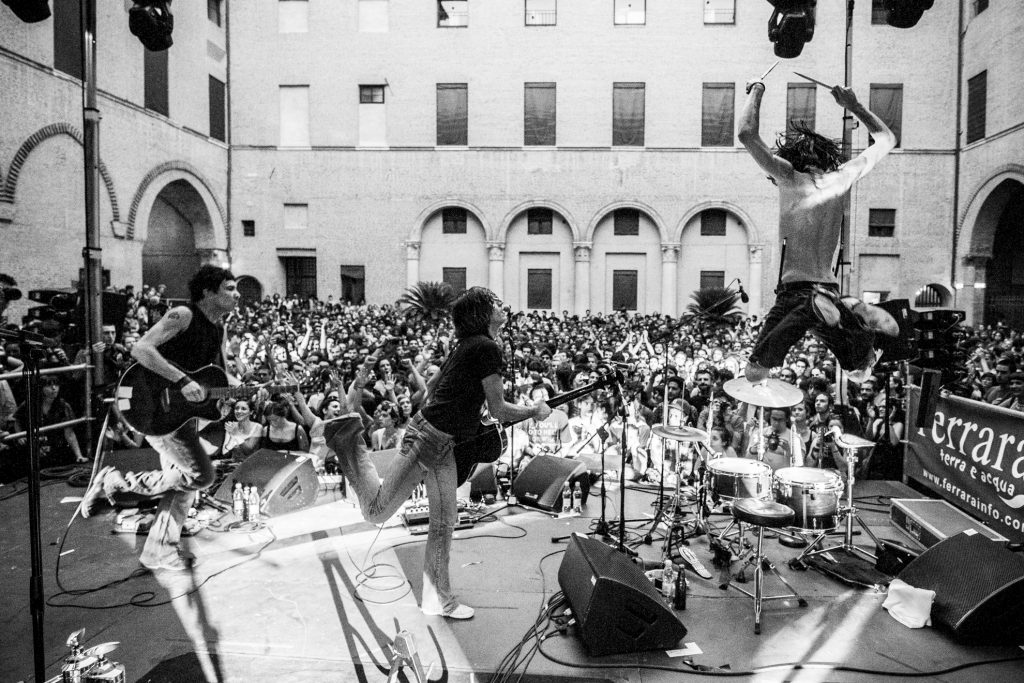 With Vasco it was also an important journey. We have chosen each other, in a way. I was still living in Barcelona and a friend said to me "listen to this absurd record, the guy is our age, he's doing great ". It was 2008 and I was 23 years old, I listened to him. He went right through me and at the same time filled a void. That year Il Mucchio sent me to photograph "Il Sorpasso" a small festival of "Rock it". I had to photograph The Zen Circus and Dente. Vasco was also there, alone with Giorgio Canali on (distorted)  guitar. It was the first time I had seen them all live. That scene struck me, each of them in a different way, finally there was a new music that spoke to me and that did not pass on radio and TV. I photographed Vasco again at Palladium in Rome in 2010: I asked and obtained, through Enrico Amendolia, who was the tour manager of The Zen Circus and also took care of his tour, to be able to follow the whole backstage. Vasco was very much on his own and I, perhaps also out of shyness, kept a safety distance, photographed him from afar and did not force his hand on anything. Some time later he phoned me, he had to take pictures for the second album and he wanted me to do them. Since then we have always collaborated and become friends. Our photographic world has always been linked to the landscape, to his places but also to "non-places", imaginary landscapes close to his songs. He is for me an author with a unique sensitivity in the Italian panorama, having contributed to building an imaginary around Le luci della centrale elettrica was very important for me.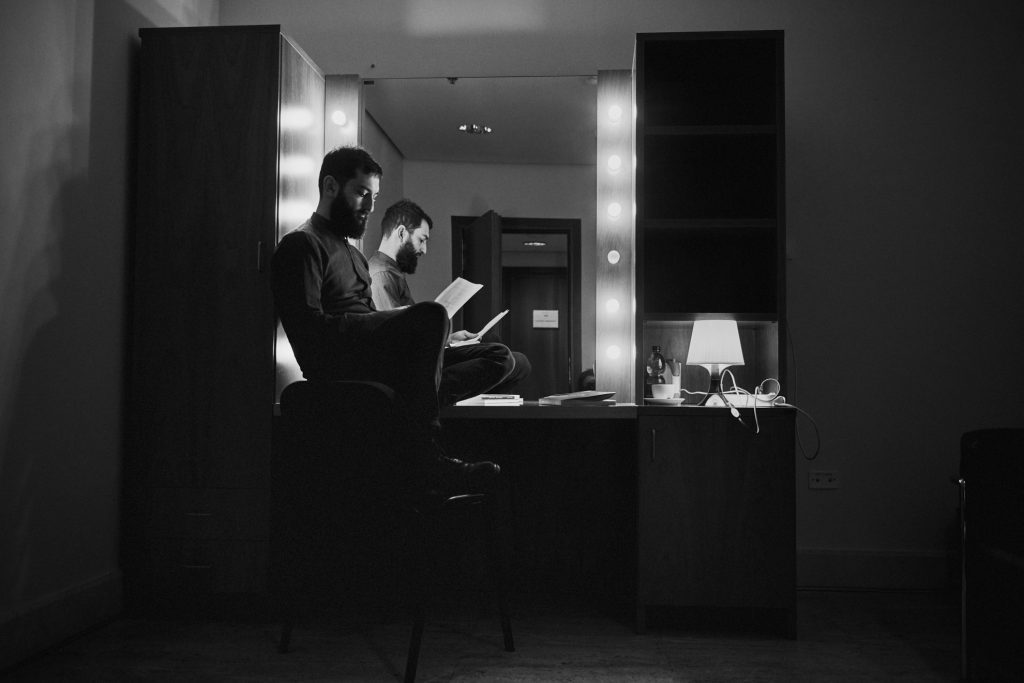 In this issue of Photolux Magazine there is an article that traces the history of the most famous covers taken by the great photographers from the 1950s to the year 2000. You too have created many: how complex is it to find the right idea for an album cover?
It is quite complex, also because it doesn't have to work just for you, there is also the artist or the band, who often have concerns and insecurities different from yours. It is a team work and a continuous dialogue, until you find the thing that excites and convinces everyone. Sometimes it also happens that the idea is there from the beginning and you just have to make it better, it is not always difficult, each time the creative process is different.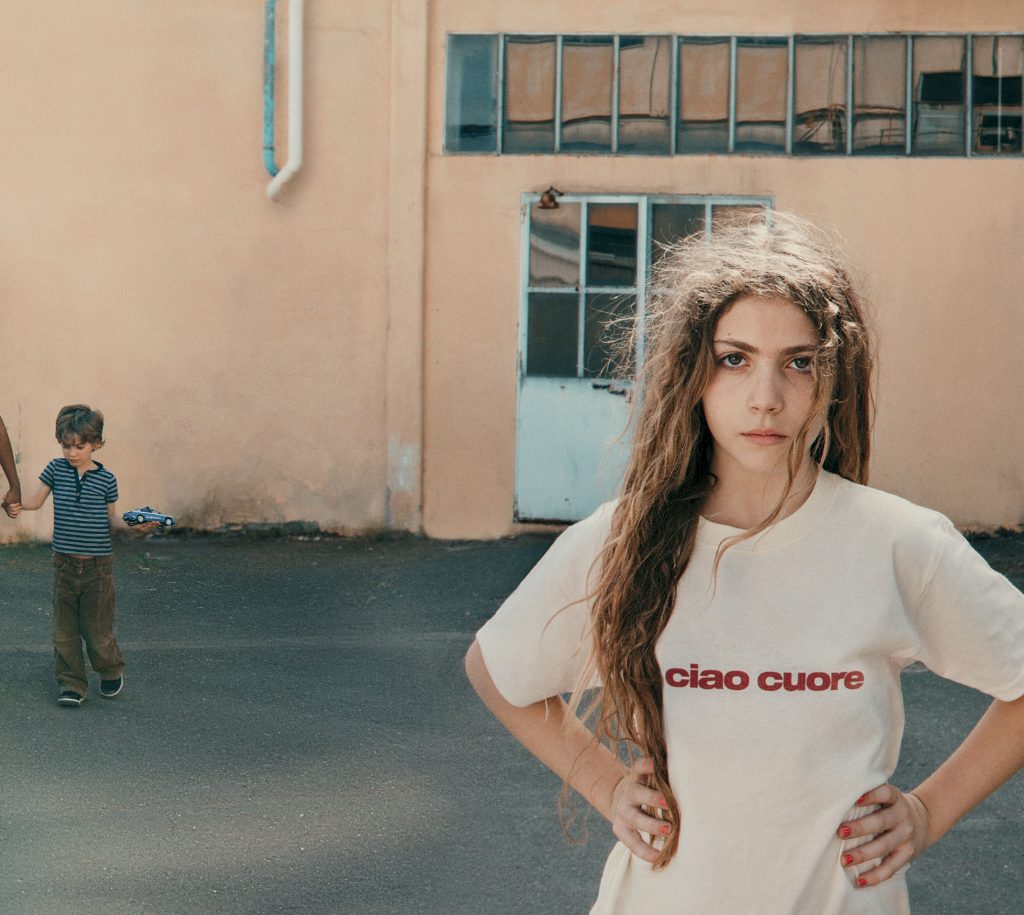 What is the best aspect of your job in the world of music?
Working with the artists calmly, taking a few days, listening to the album in preview, talking about it, being together, in Rome or in their cities. It's not that we see each other on set for a couple of hours and that's it, I usually do a 2/3 days full immersion. It's not always like this but when it's possible it's nice and fun, it's an artistic collaboration and not a commercial commission.
This short interview wanted to focus on the Italian scene, and so far so good. Finally, I allow myself a little personal digression. You photographed one of the musicians I love most, Ben Harper – whom, incredibly, the two year old also likes. I remember reading on your instagram profile that you keep a very nice memory of your meeting with him. What was it like working with an internationally renowned artist?
I was excited. Unfortunately, I don't often have to deal with international artists, today it is increasingly complicated, you have to have an important magazine behind you, and the artists are increasingly sheltered. I know Ben Harper's music very well, I have worn out some of his records; I was really curious, and a little under pressure, when you have only 20 minutes it's not always easy. Then when it all came naturally. He really is an easy going guy, he is just as you expect him to be, a cool, super nice, humble, nice guy. It was easy, we chatted, worked well, we had fun. The next day he wrote to thank me, which I found incredible.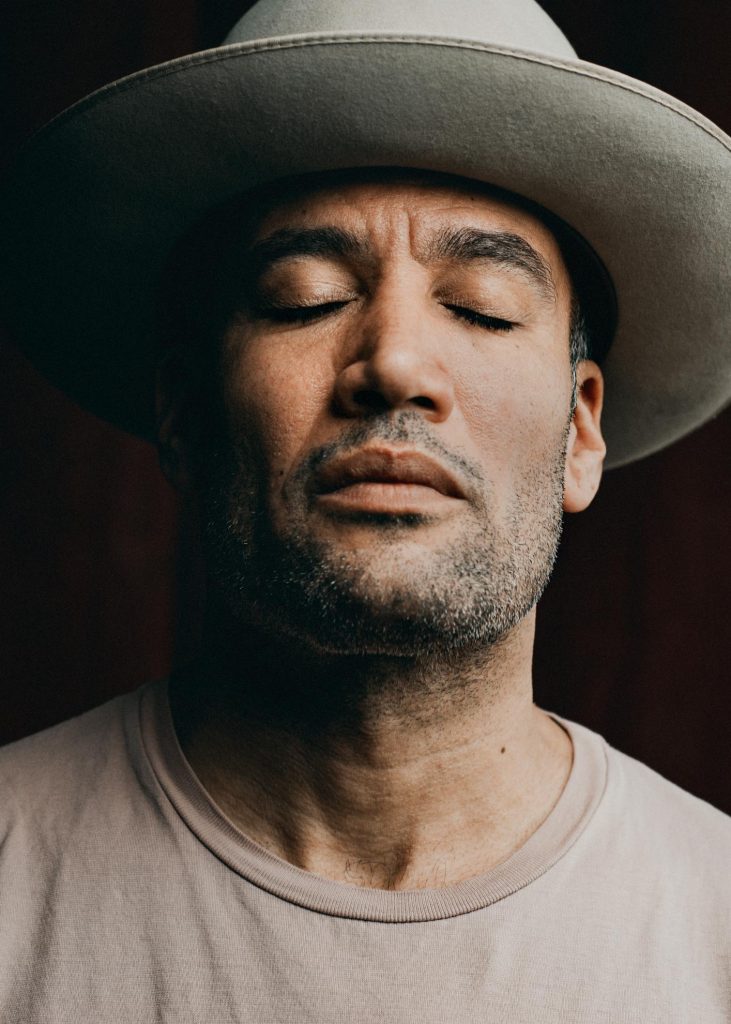 Beyond the professional aspect, are there a musician or a musical project that has left you something more than the others?
Certainly the ones we talked about earlier, to which I'd add Davide Toffolo. I have known him for a long time, but only when I took the photos for the last album of Tre Allegri Ragazzi Morti, did I have the opportunity to really spend some time with him, to share ideas and thoughts. He is a true artist, pure. The work we did together gave me a lot, it did me a lot of good, for my mind and my and creativity.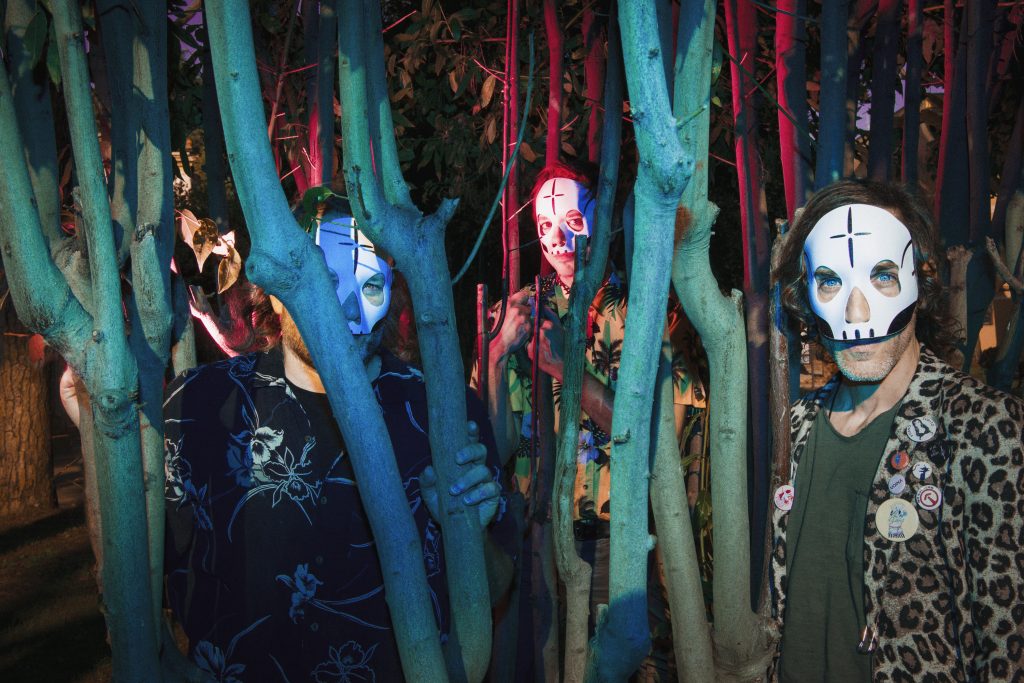 In conclusion, what do music and your work with musicians bring to the rest of your photography?
Working with musicians made me independent, I started with very little means and I always did everything alone: ​​pre production, location scouting, artistic direction, styling etc., it was a great school.
It also helped me create a photographic identity, I think it's very important when you start having a first body of work or a project that tells who you are. I started to introduce myself in the editorial offices with a portfolio of portraits of musicians and bands, it was my business card.
*"smoking kills / naked I get cold / I still talk a lot, I am a little calmer  / I no longer believe in the community": The Zen Circus, Non voglio ballare [from the album: La terza guerra mondiale, 2016]
March 2020