In the history of terrestrial evolution, geological eras were characterized by profound changes in the morphology of the soil and sediments, often result of catastrophic events: the impact of a meteorite, an eruption of extraordinary violence, the accumulation of toxic gases in the atmosphere. The outcome of these ephocal events has almost always been such an upheaval in terrestrial biology that it has determined the extinction of most living species at the time.
In the 1970s a group of geologists put forward the hypothesis that the impact of Man on Earth was so powerful that it constituted the main geological factor, capable of substantially modifying the appearance of the planet and conditioning biological and geological evolution. According to their theories, we were at the dawn of a new era: the Anthropocene. So they formed the Anthropocene Working Group, an international committee of scientists that, since then, has been collecting evidence for the anthropocene theory.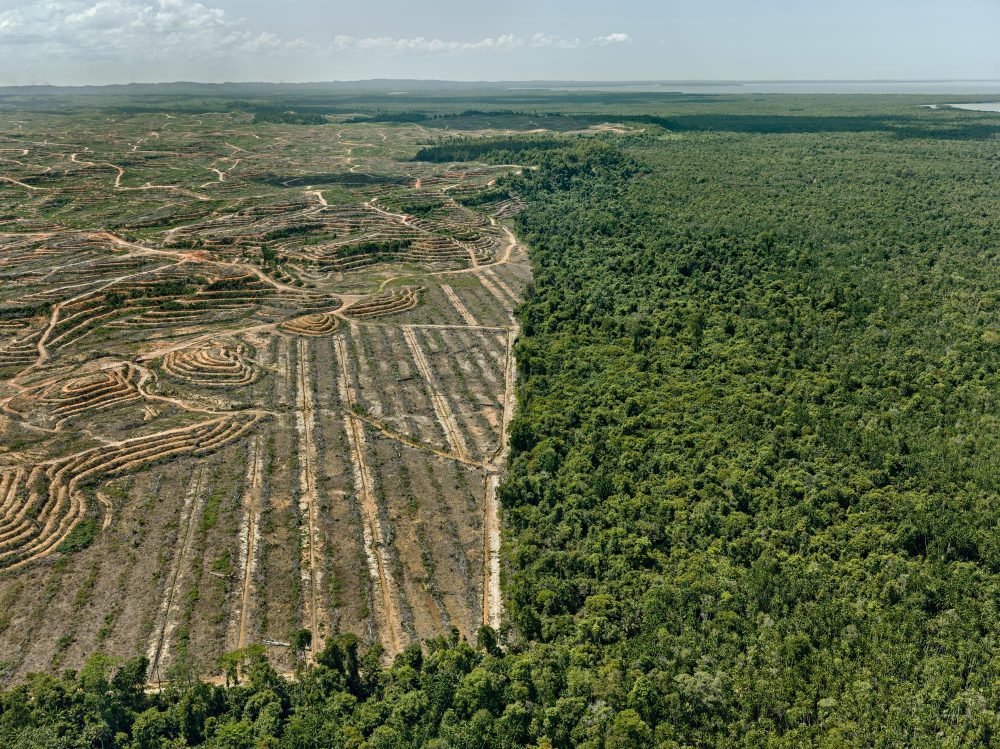 The Canadian photographer Edward Burtynsky has worked 5 years to give a visual form to the research on the Anthropocene, exploring – together with the video-artists and directors Jennifer Baichwal and Nicholas De Pencier – the areas most affected by human impact: the barriers of concrete artefacts built to protect the Chinese coasts threatened by the rising of the sea level, the great African landfills, the conurbations of the western metropolises, the fossil excavation sites in Siberia, the South American open pit mines, the North American intensive agriculture areas, the petrochemical plants, the settling sites. All works of man destined to leave indelible traces in the geological history of the planet.
The result of their research is an exhibition of great visual impact, in which the suggestion of the arabesques of the aerial photographs clashes with the dramatic urgency of the contents. The captivating beauty of the colours and shapes enhances the drama of the contents, making the sense of dismay before the unstoppable jeopardy of the terrestrial environments caused by mankind even stronger.
The videos of Baichwal and De Pencier expand the photographic experience with dilated and obsessive montages, bearing witness to the slow but inexorable action of Man. The interactive and augmented reality experiences bring the visual path closer to contemporary languages, claiming the non-rhetorical topicality of the project.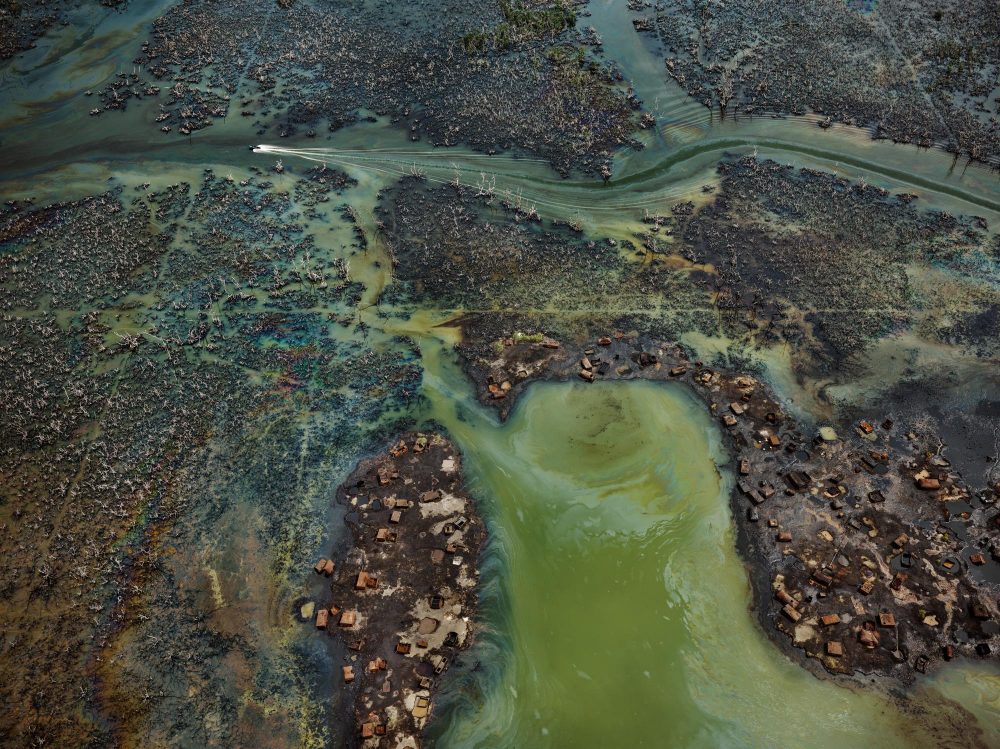 Walking through the beautiful halls of the MAST, where the exhibition will be on display until September 22, 2019, Buridnsky introduces the project quite bluntly: "Our planet has witnessed five great mass extinctions provoked by different causes : a tremendous impact with a meteor, huge volcanic eruptions and activity of marine cyanobacteria that released deadly toxins into the atmosphere. These were phenomena that occurred naturally and determined the flow of life. Now it is becoming increasingly evident that the human race with its explosive rise in population, industry, technology, has become the cause of huge global changes in a very short time. We could say that we are on the verge of becoming (if we are not already) responsible for the sixth mass extinction. There is a force, as powerful as any other global catastrophe brought by by nature, that strikes our planet and is generated from the action of a single species: ours. "
ANTHROPOCENE | Edward Burtynsky, Jennifer Baichwal, Nicholas de Pencier
Curated by Sophie Hackett, Andrea Kunard, Urs Sthael
MAST Foundation
Via Speranza 42, Bologna
16 May 2019 – 5 January 2020
Tue – Sun: 10.00 am – 7.00 pm
July 9, 2019