by Sara Munari
_
Gordon Parks was born in Fort Scott, Kansas in 1912, the youngest of 15 children. He attended a primary school where black students were not allowed to play sports or engage in extracurricular activities.
After graduating from high school, Parks had a series of somewhat odd jobs: semi-professional basketball player, waiter and pianist in a brothel. He bought his first camera at a pawnshop for $ 7.50 and began his career by taking portraits of African American women for small assignments in fashion.
Parks is a master of photographic narration and being black allowed him to access stories that only a black person could have approached, given the constant tension of that period. The first African American photographer to publish in magazines such as Vogue and Life, Parks also made himself known for his work on the "Great Depression" on behalf of the Farm Security Administration. Subsequently, the photographer reflected on this experience and his thoughts returned to the issue of intolerance and the difficulties, which as a man, he had to overcome to shoot even those who have potentially been the cause of acts of racism. He decided to distance himself from this thought.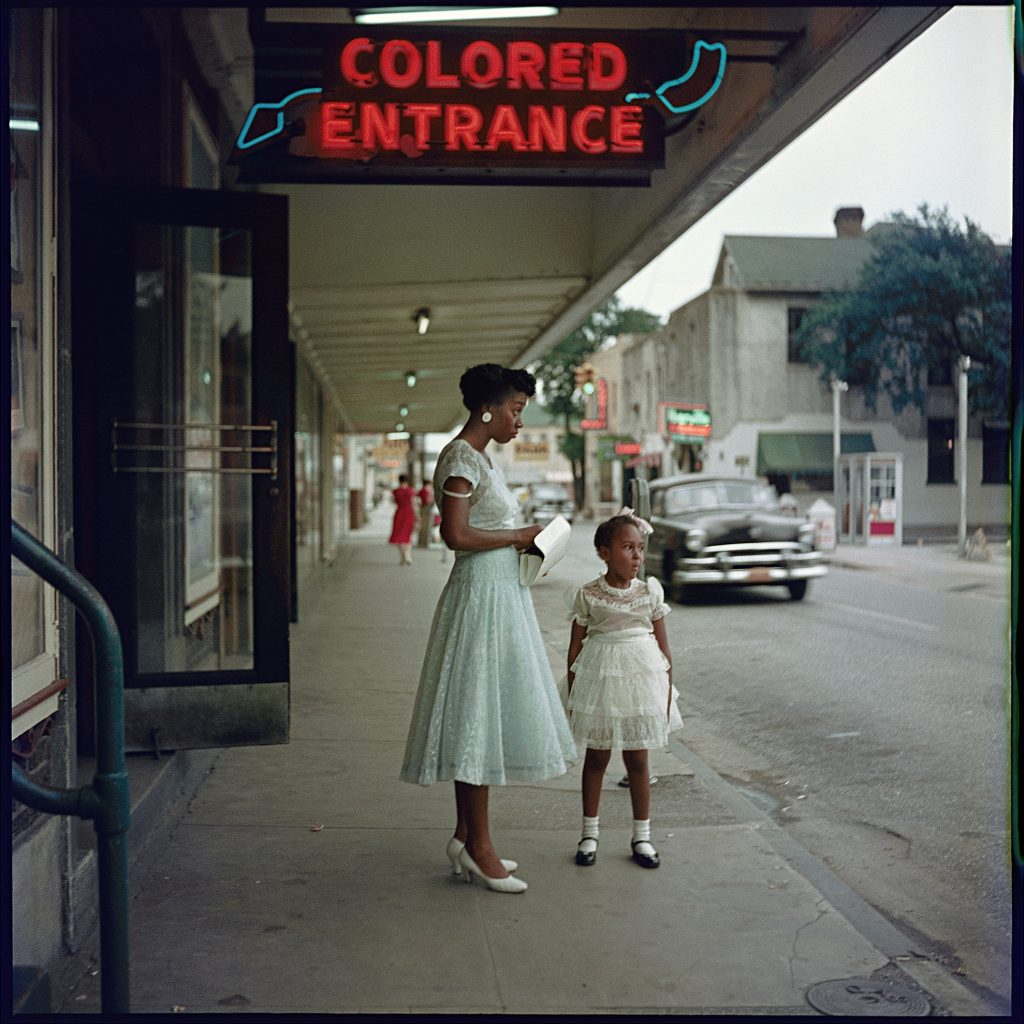 In one of his interviews he states: "The camera was my weapon against racism, intolerance and poverty", strengthened by this reflection he exposed the evils of racism, poverty, discrimination.
Roy Stryker, head of the information division of the Farm Security Administration, expressed concerns about the possible reaction, in the photo agency as well as in the city, for the hiring of a black photographer.
Eventually, he gave up and hired Gordon.
In 1948, he became the first black photographer on the staff of Life magazine, a position he held for twenty years. He filled the magazine with photographic projects about the lives of black people in the segregated south, of northern United States, and photographed the great leaders of the civil rights era, including Martin Luther King, Malcolm X and Eldridge Cleaver.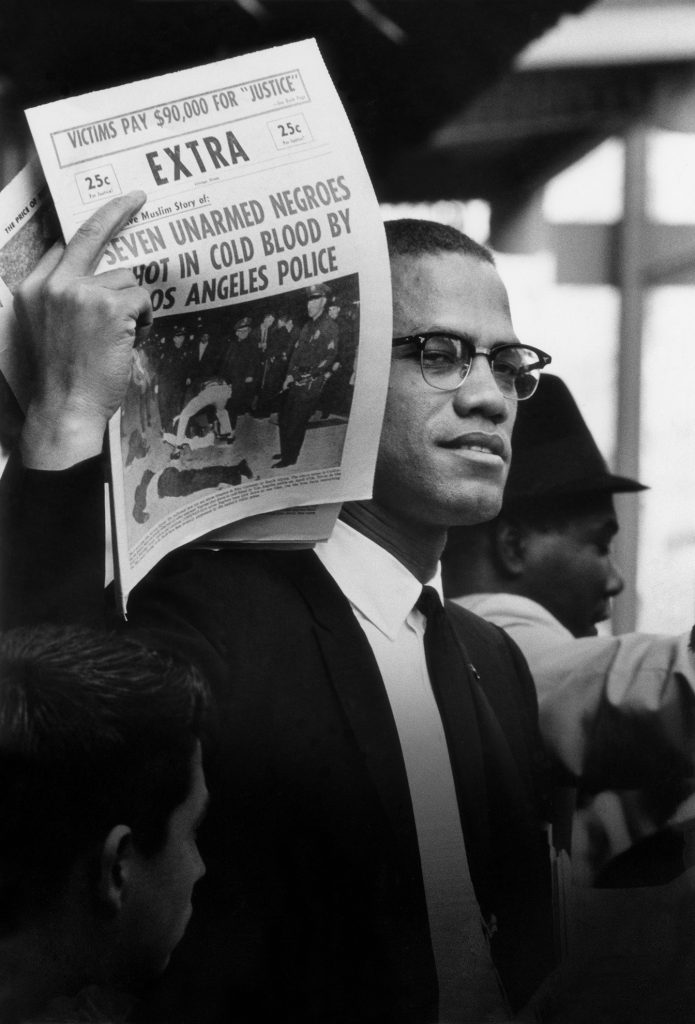 In 1955 Life magazine asked Gordon Parks to travel to Alabama to photograph the living conditions of African American families.
Parks portrays families at home, at work in the fields, in the city, when the writings that divided the places for white people or for black people use only still stood on walls and posters. Peter W. Kunhardt Jr., executive director of Gordon Parks Foundation, said in an interview: "He felt that armed with a camera and creativity, he could tell stories showing the injustices in America."
His work seems to belong in the last days of this June, just looking at the photographs to understand that things have not changed much in the last fifty years.
Almost 60 years later, despite the progress made against discrimination and oppression, events such as those that are occurring now in America tell a different story: protests erupted across the United States over the death of George Floyd, who was suffocated by a police officer.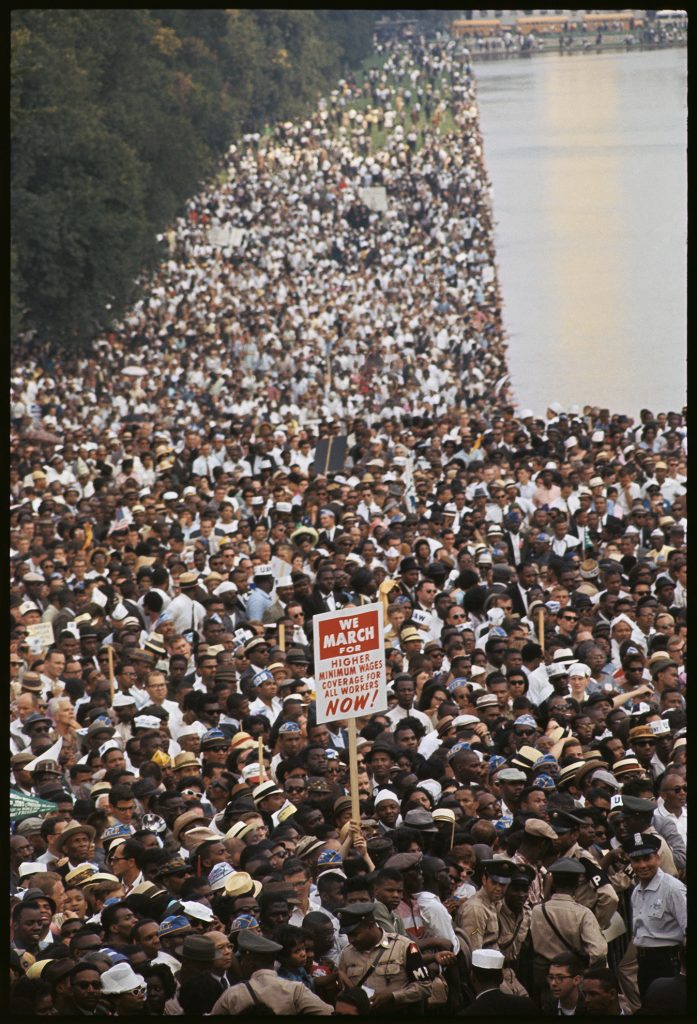 Shortly after the protests began, many images started to circulate online and the Gordon Parks Foundation, founded in 2006 by Gordon Parks himself, published images on Instagram taken by Parks during the 1960s. Excellent images that seem to mirror the hundreds of protests of these days.
Many of the images came from the 1963 Parks series Black Muslims, which was commissioned by Life magazine.
Parks has been dead for 14 years but I am sure that if he was still around, he would continue his work today.
His struggle remains very current, racial segregation seems alive and well and the ability of this photographer to give voice to everyone would be indispensable at this moment.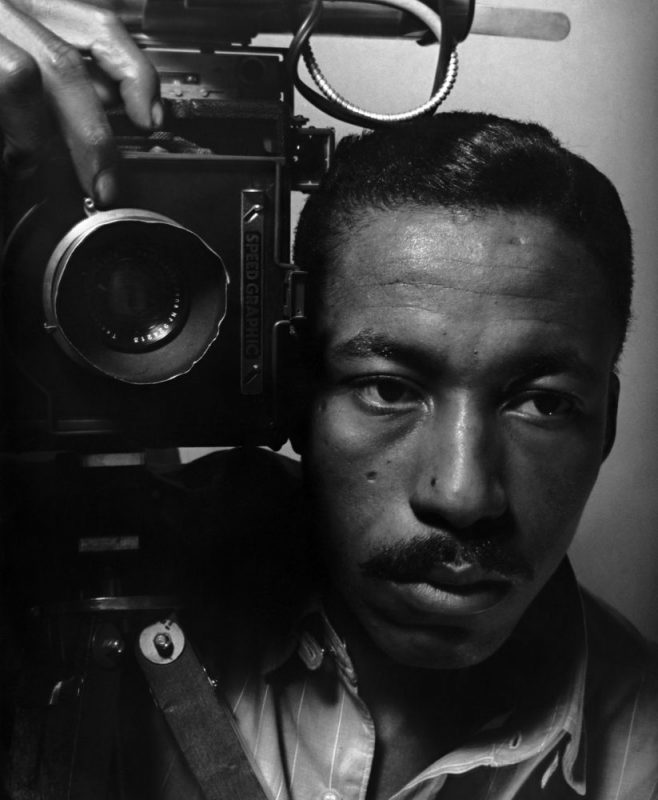 Letter by Peter Kunhardt, Executive Director of the Gordon Parks Foundation
Dear friends,
Gordon Parks never met George Floyd, but they knew the same struggle, they knew the corrosive toll of racism, they knew what it meant to live under the veil of suspicion and violence from people charged with protecting their lives. Gordon Parks and George Floyd had something else in common: the city of Minneapolis. Gordon left Houston for the Twin Cities in 2014, searching for a better life just as Gordon Parks had 86 years earlier when he migrated from Kansas. Both men encountered racism there, one enduring its sting long enough to use it as a motivation for a career in fighting injustice and another who tragically never got the chance. We were particularly saddened to see fires, possibly set by organized racists, that damaged the Gordon Parks High School in St. Paul on the second night of protests over George Floyd's death. We are utilizing every available resource to assist the school in its recovery. Just as Gordon was not stopped by racism, racism will not impede the work of continuing his legacy.
In the words of the writer Jelani Cobb: "Gordon Parks believed that it was the act of bearing unflinching witness to the wrongs of poverty, of inequality, of racism and violence were our first steps to changing them." (…)
The Gordon Parks Foundation was established in 2006 to protect and preserve his legacy, as an artist and a humanitarian. A great deal of his legacy is within our archives in the tens of thousands of images he left behind. But, as the past two weeks of demonstrations have reminded us, another part of it cannot be stored in a temperature-controlled room; it's in the streets, it's in the chants of people marching to ensure that George Floyd's death is the last of its kind.
Peter Kunhardt
June 24, 2020