Robert Doisneau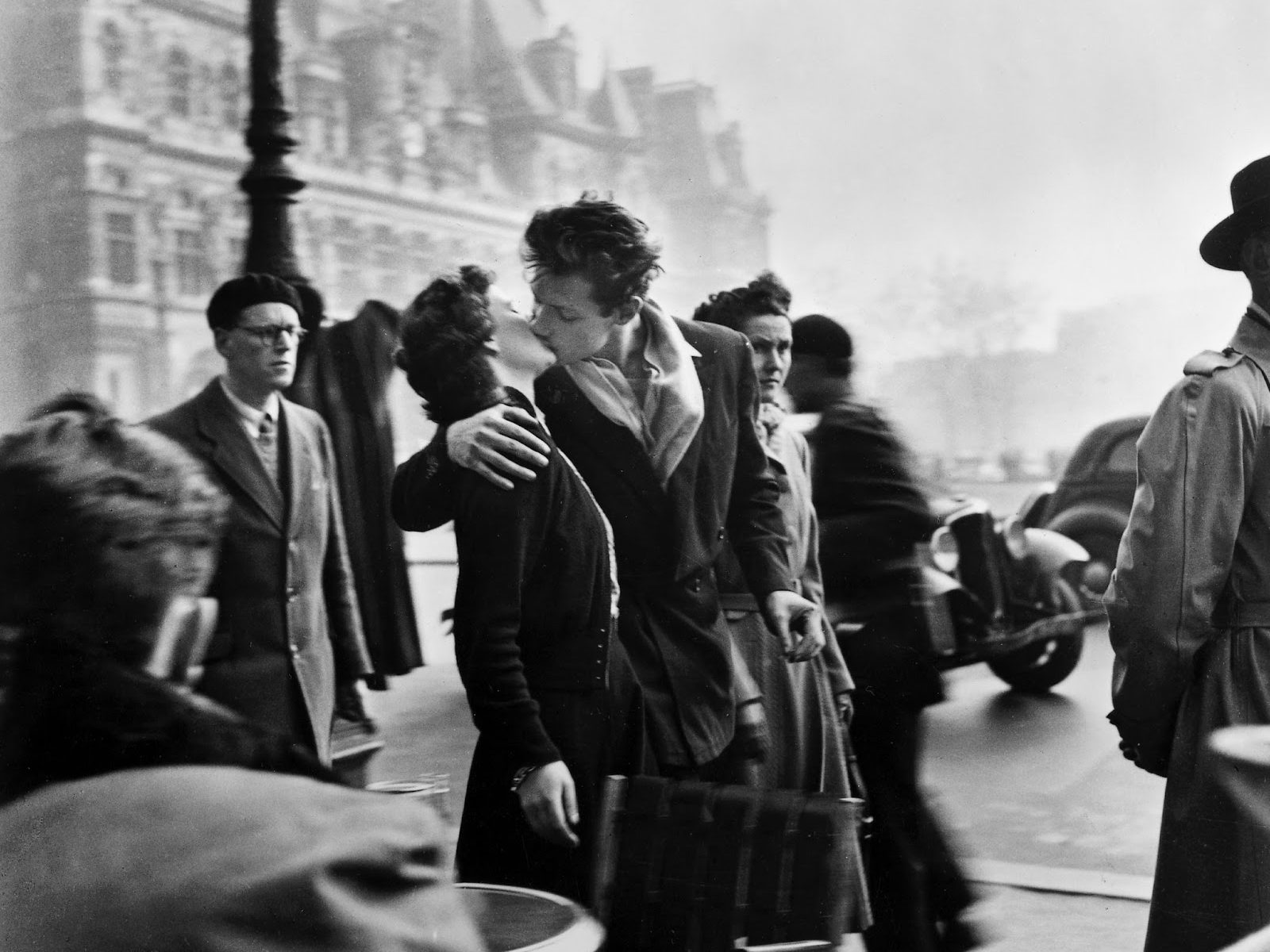 Le baiser de l'Hôtel de Ville, Paris 1950 © Robert Doisneau
At the Saint-Bénin Center in Aosta, from 5 March to 22 May 2022 it will be possible to visit the Robert Doisneau exhibition, a major retrospective on the famous French photographer.
"The highly selected images that the curator Gabriel Bauret has chosen for this exhibition – reveals the Director of Exhibition Activities Daria Jorioz – come from the Atelier Doisneau in Montrouge, in the south of the French capital. They are empathic images that bring the observer closer, make him a participant and not just a spectator. Robert Doisneau embodies the image of the humanist photographer immersed in the life of his city: he captures its breath, emotions, social transformations, narrates its beauty, contradictions, minimal stories that make up its collective history. The French photographer grows up with his city, observes it taking visual notes, tells about it starting from the street, is reflected in the games of children who invent their world, tells about the sometimes rough condition of adults. He always does it with delicacy and grace, sometimes with melancholy, often with a subtly disguised or playfully evident irony. "
Among the works on display, Le Baiser de l'Hôtel de Ville, Paris, 1950, a famous and iconic image, considered one of the most reproduced in the world, could not be missing. In this famous shot, Doisneau was able to capture a magical moment and an emotion that are universal.
In Montrouge, Doisneau has been developing and archiving his images for over fifty years, and that's where he died in 1994, leaving a legacy of nearly 450,000 negatives.