Robert Capa. Photographs Beyond the war.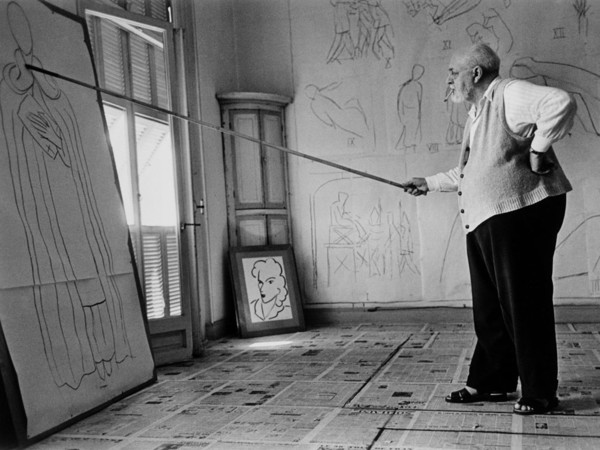 Robert Capa, Henri Matisse nel suo studio, Nizza, agosto, 1949 © Robert Capa © International Center of Photography / Magnum Photos
An exhibition to discover Robert Capa's photography beyond the war, focusing on his lesser-known reportages.
The exhibition explores his relationship with the world of culture of the time with portraits of famous personalities such as Picasso, Hemingway and Matisse, thus showing his ability to penetrate deeply into the lives of immortalized people. At the same time there will be a section dedicated to his reportages dedicated to period films. After the end of the Second World War, the Swedish actress introduced Capa on the set of Alfred Hitchcock's Notorius, where she ventured for the first time as a still photographer. Within a few years, Capa confronts sacred monsters of the caliber of Humphrey Bogart and John Houston; immortalizes the beauty of Gina Lollobrigida and the intensity of Anna Magnani. He will then mature the choice, congenial to his sensitivity and the privileged object of his artistic research, to confront himself with the great masters of neorealism. The images captured on the set of 'Riso Amaro' are therefore extraordinary, with breathtaking portraits of Silvana Mangano and Doris Dowling.