Lisetta Carmi: Merry voices in the dark
14 September 2021

-

16 January 2022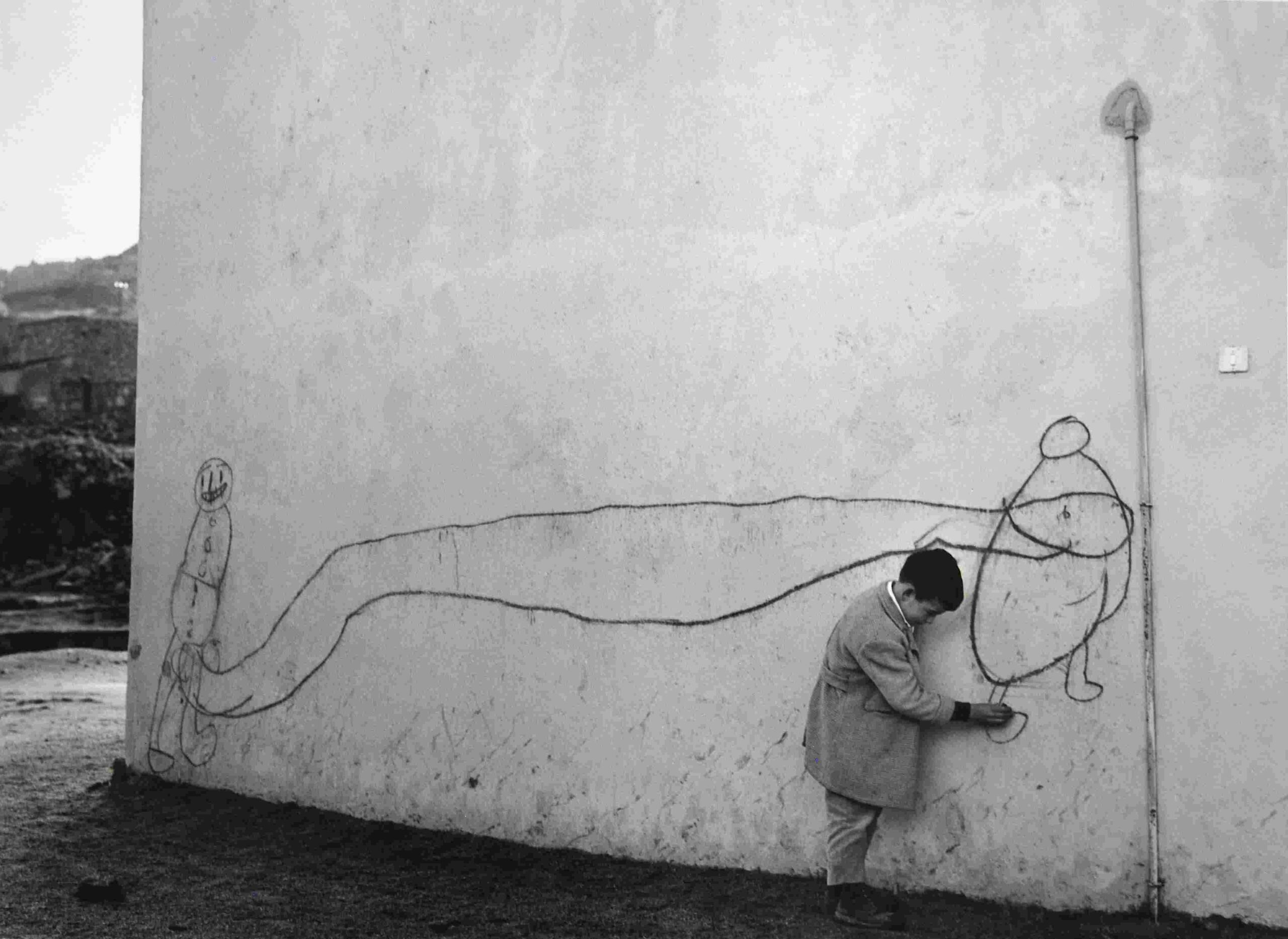 Lisetta Carmi, Orgosolo (child next to a mural), 1962. Courtesy Archivio Lisetta Carmi
The MACTE hosts an unpublished series of photographs taken by one of the most important and influential personalities of the 20th century within the Italian photographic panorama, Lisetta Carmi. The exhibition Voci allegre nel buio (Merry voices in the dark) can be visited from September 14th to January 16th, 2022, and aims to bring to the territory of Molise a not inconsiderable corpus of images.
The Sardinian scene of the late post-war period is the protagonist of the shots exhibited at MACTE; Lisetta Carmi, between the early sixties and the end of the seventies, portrays the souls of the Italian island forgetting the investigative look typical of the documentary promoted by the typical figure of the photographer-anthropologist of those years.
The result is a series of lively photographs exuding tradition, mystery and rituality; Sardinia thus becomes a witness to all those sudden and abrupt changes that the entire southern part of the country had to face following the economic boom after World War II. Carmi's blacks and whites are tinged with a not to hidden neorealism, taking the viewer back sixty years, to a place that is almost unrecognizable today.