Julia Margaret Cameron – Uno sguardo fuori fuoco
26 November 2021

-

28 February 2022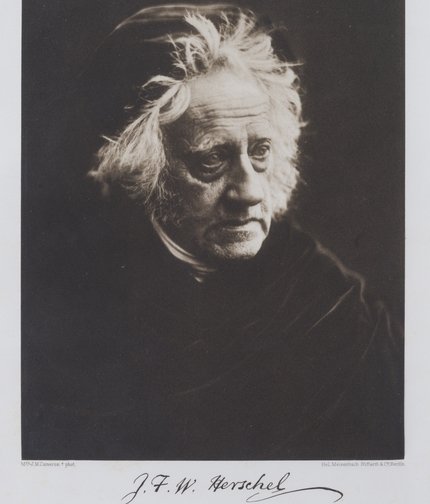 Julia Margaret Cameron (1815–1879), Ritratto di Sir John Herschel, 1867.
Senigallia, with the support of Regione Marche and in collaboration with the Fondazione Cassa di Risparmio di Jesi, offers a feminine look at the very origins of photography with the exhibition dedicated to Julia Margaret Cameron.
26 shots are exhibited at Palazzo Del Duca, witnessing the passion and the aesthetic and visual sensitivity of the English photographer, strongly influenced by pictorialism and Victorian iconography.
It is in fact the blurred, dreamy and oneiric, to characterize this current (and the production of Cameron consequently); portraits of the upper middle class and literary scenes are the favorites within the fruitful experimentation of Julia.
The exhibition is completed by a number of photographs by Roger Fenton, Robert Adamson and Oscar Gustave Rejlander, which contribute to an overall picture of the origins of photography and highlight the difference in sensitivity between their gaze and that of the first woman to be included in the Royal Photographic Society.