Jacopo Benassi – Void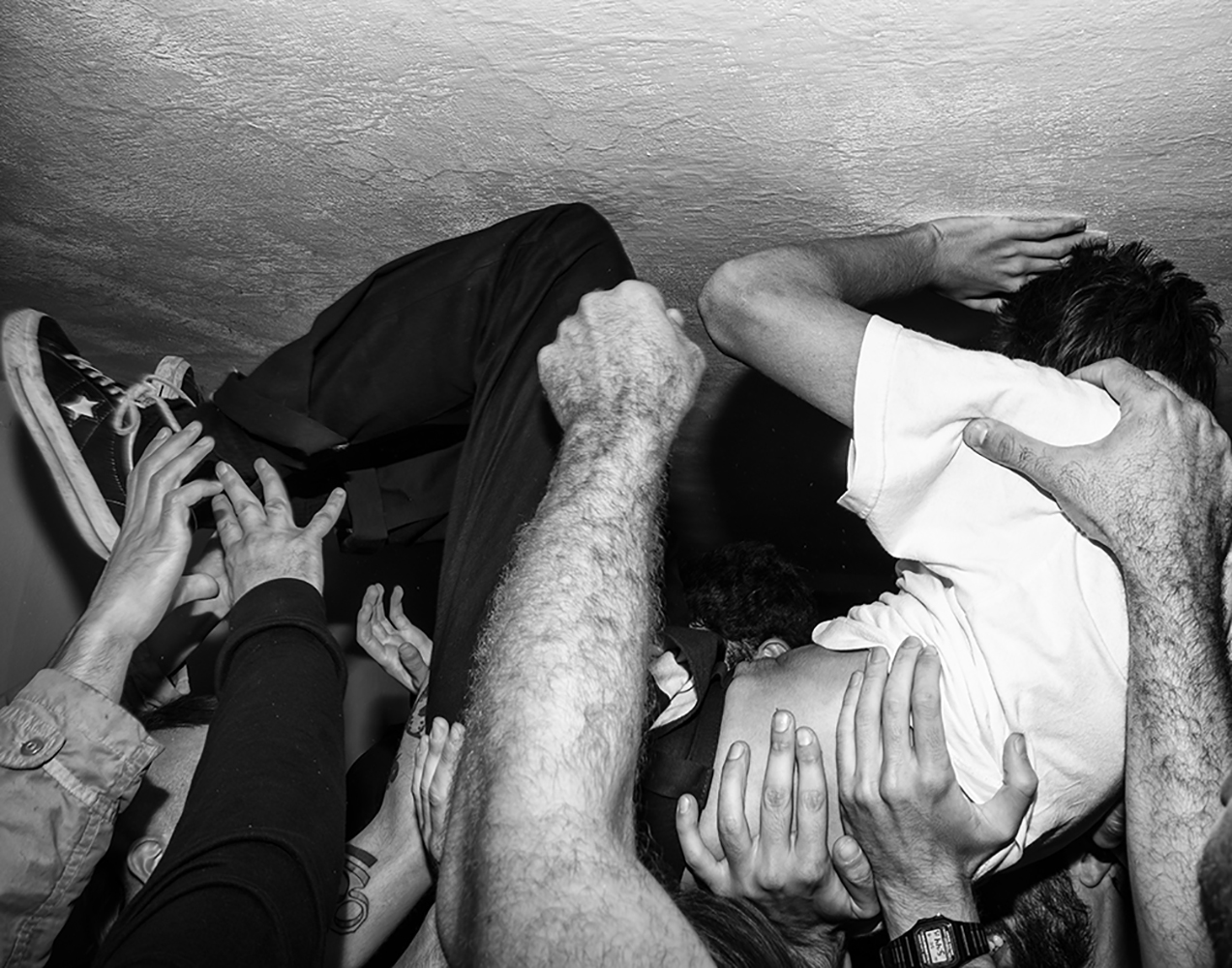 Pogo, 2018. © Jacopo Benassi,
The powerful, raw, mediation-free shots by Jacopo Benassi (1970) is on display at the Centro Pecci in Prato: twenty-five years of photography and projects in the first solo museum exhibition of the author from La Spezia, who since the late Eighties has focused his attention on underground culture and the international music scene, investigating the body through portrait, self-portrait, autobiographical documentation. A distinct style, in which the flash becomes a sort of signature that totally cancels the real light.
Void, the title of the exhibition, refers to the author's feeling about his production: an "emptying" process where the photographer gives himself entirely to the viewer, revealing his studio, tools, daily objects, the creative landscape that accompanies him in the gestation of his work. A true opening, a "zero point" that foreshadows a rebirth. The exhibition also includes unpublished works linked to Benassi's interest in publishing: among which the series The Belt, a forthcoming editorial project on the industrial district of Prato.