Essere Umane. Le grandi fotografe raccontano il mondo
18 September 2021

-

30 January 2022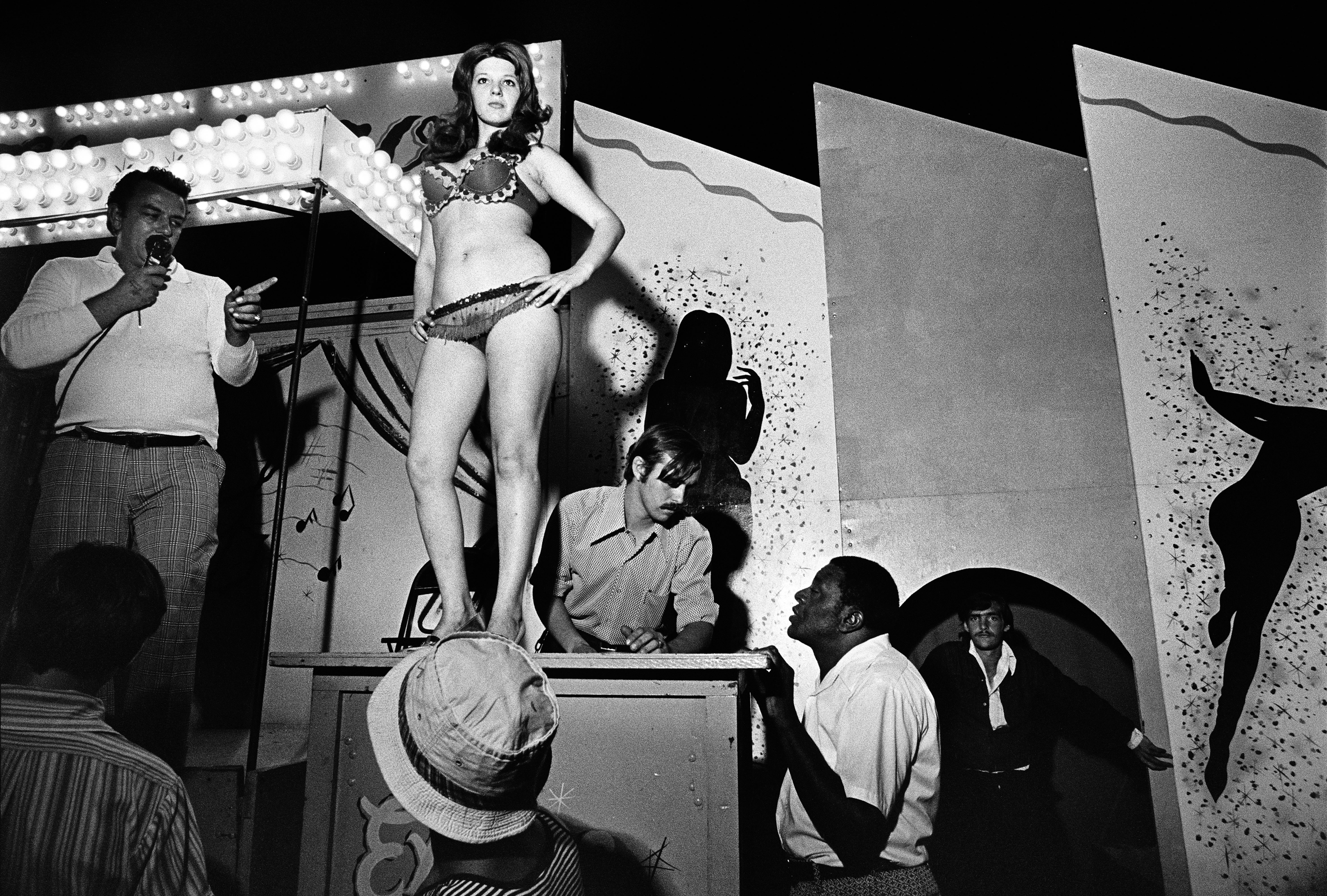 USA. Essex Junction, Vermont. 1973. Lena on the Bally Box. Images for use only in connection with direct publicity for the group exhibition "Essere Umane" presented at Musei San Domenico Forlì, Italy, from November 27th 2020 to February 20th, 2021. These images are for one time non-exclusive use only and must not be electronically stored in any media asset retrieval database · Up to 3 Magnum images can be used without licence fees for online or inside print use only. Please contact Magnum to use on any front covers. · Images must be credited and captioned as outlined by Magnum Photos · Images must not be reproduced online at more than 1000 pixels without permission from Magnum Photos · Images must not be overlaid with text, cropped or altered in any way without permission from Magnum Photos.
Forlì, at the Musei di San Domenico, hosts until January 30 a comprehensive review of the work of the most influential authors in the history of photography.
There are more than 30 artists involved, and more than 300 images on display; the exhibition is proposed as a chronological path that covers the entire history of the twentieth century and that looks up to the present day, all declined and read under the lens of female figures who have contributed to modernize and emancipate the role of women in the photographic industry.
From Berenice Abbott to Letizia Battaglia, from Silvia Camporesi to Cao Fei, from Annie Leibovitz to Zanele Muholi… The origin (historical, geographical and cultural) of the authors is as diversified as their production. The developments of the twentieth century and the beginning of the twenty-first make themselves strong in this stylistic polyformity, and thus become witnesses to the change, evolution and emancipation of the female gaze within a world dominated by the lens of patriarchy.