Margaret Bourke-White – Prima, donna
21 September 2021

-

27 February 2022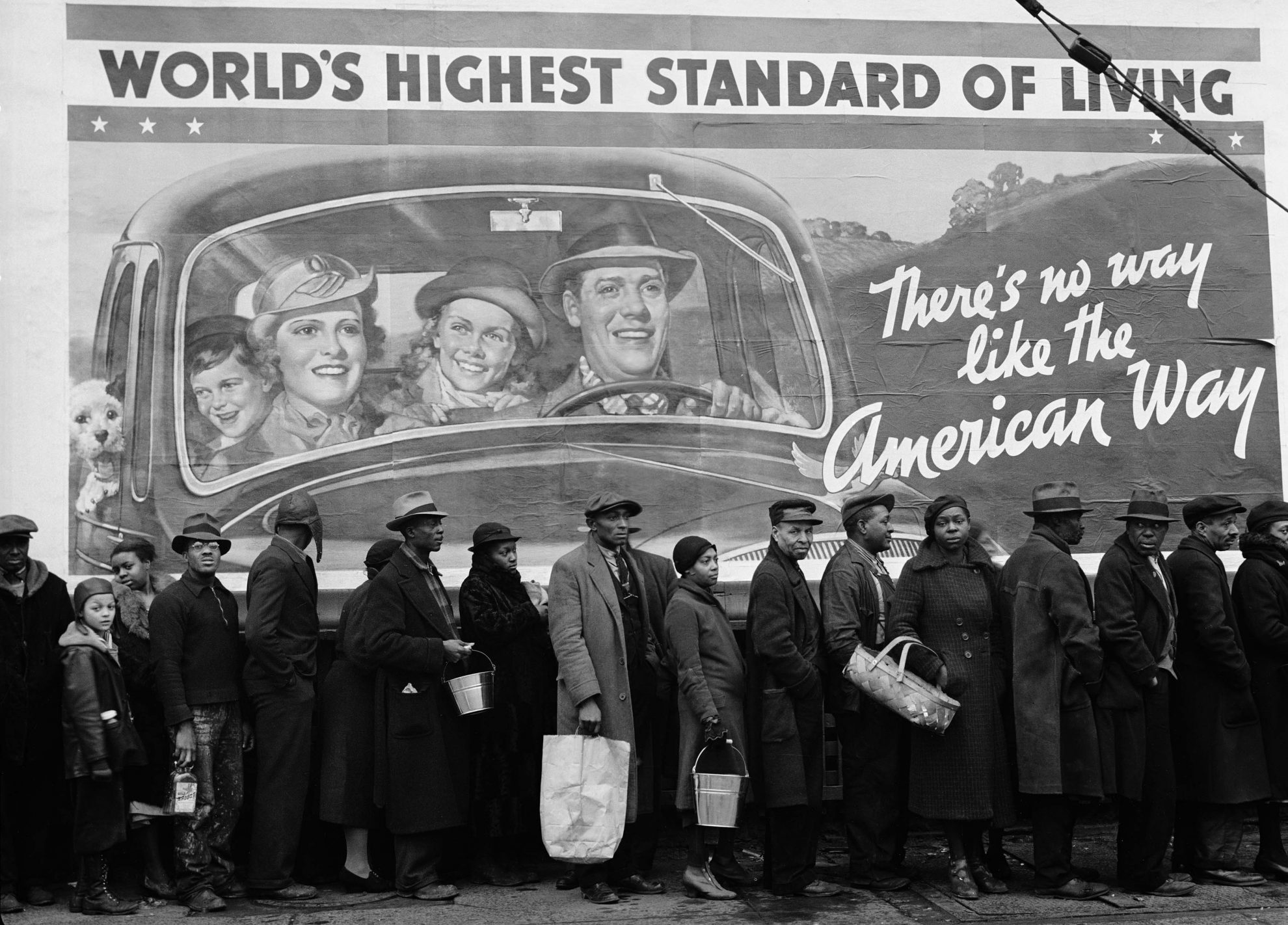 Louis Ville, Kentucky, 1937. © Images by Margaret Bourke-White. The Picture Collection Inc. Famous image of African American flood victims lined up to get food and clothing from Red Cross relief station
The Museo di Roma in Trastevere presents an extensive retrospective of the work of Margaret Bourke-White, whose visual documentation covers some of the most important events in the history of the short twentieth century.
More than 100 images are exhibited along an itinerary divided into 11 chronologically ordered sections, allowing the viewer to analyze the evolutionary process of the photographer's gaze. The images retrace the history between the two halves of the twentieth century, with particular interest in the social hardships of her compatriots (African Americans and ethnic minorities in the United States) and others (the delicate socio-political situation in India and Pakistan, the USSR's five-year plans, Apartheid…).
Space and importance is also given to the more commercial experiences of Life and Fortune magazines, and particular interest is given to the more human and personal side of the photographer, tracing her last grueling struggle against Parkinson's disease.