A photograph is a chord is a photograph.
(Andy Summers)
We drove fast, with our cars chasing each other, trying to dodge the red lights and stay together. I'm not sure why we were going so fast, we weren't late, but the frenzy of the moment perhaps required us to overcome some limits.
For the first time, after many years of fanatic militancy, and after many concerts by Sting as a solo artist, we were able to attend a concert by the Police, all three together, in a late replay of an event that we had never been able to see because we were too young and their vinyl records were handed down by older brothers. We were in Turin, Stadio delle Alpi, with many friends, an unrepeatable group of souls.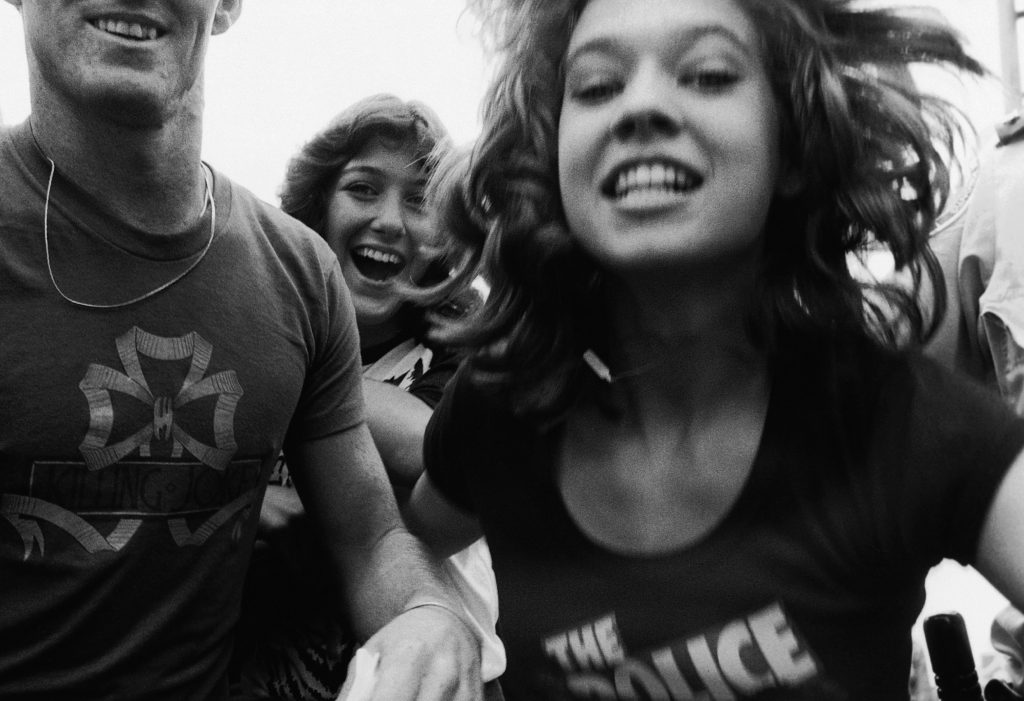 The Police Reunion Tour sanctioned the band's thirty years of music from its beginnings, with an extraordinary success of public. I was there, in Turin; before the concert, I spilled a whole beer over a friend's head, due to a series of reciprocal daring and absurd gestures; I was surrounded by many people and, for the first time, I listened to the live version of some of the songs that, in the course of my life, had left a deep mark in my soul, from Message in a bottle of which I have a bootleg that I bought with all my savings, to Every breath you take, to So lonely and Roxanne. My heart was beating faster and faster.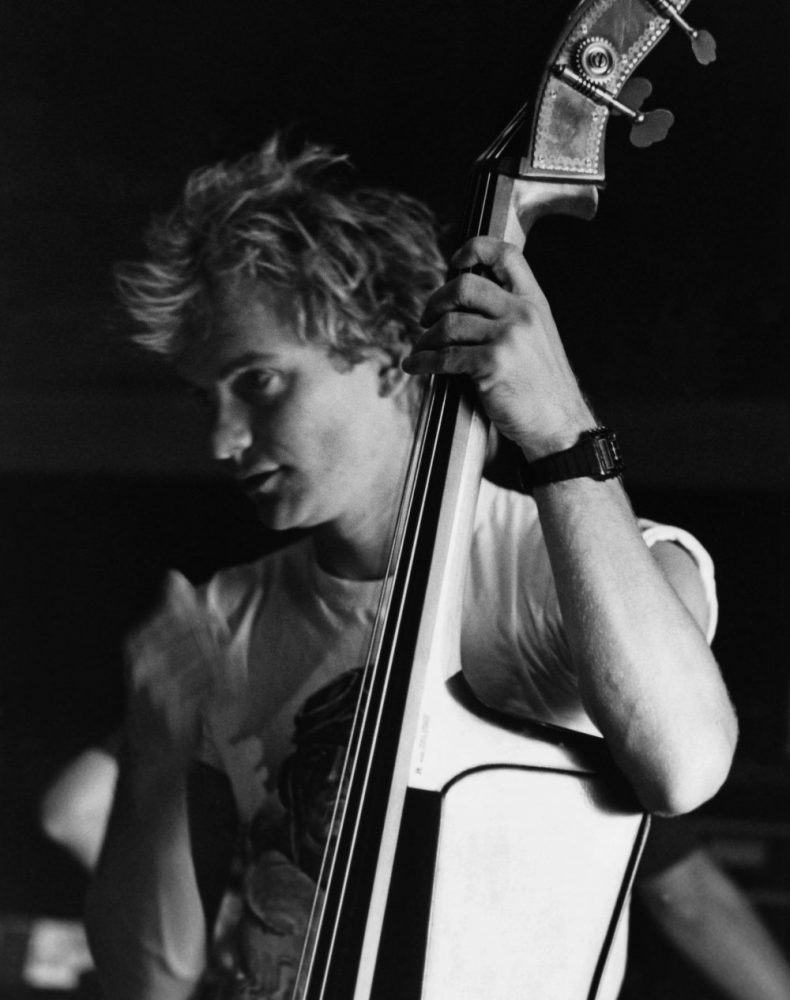 But the thing that struck my attention more than any other was that at the end of the concert, after an encore, when you are still there waiting for the musicians to come back on stage for a final greeting, I clearly saw Andy Summers coming out alone and take pictures of the audience. I had never seen a musician photograph the audience from the stage, while I had observed many times the photographs that people frantically take during a concert, in an attempt to keep a small part of their idol all for themselves.
Why was Summers photographing us? Was it a ritual for him, or was it something more?
Andy Summers, famous for being the guitarist of the Police from 1977 to 1986, is known as an excellent instrumentalist and, after his career with The Police, he has recorded a dozen albums, highlighting his love for jazz sounds, world music and even classical music. At the same time, Summers cultivated a parallel passion for photography, which led him to document urban or rural scenarios, all over the world. His works have been exhibited in various galleries in London, Tokyo, New York, Paris, Los Angeles, and they have been collected on some photographic books.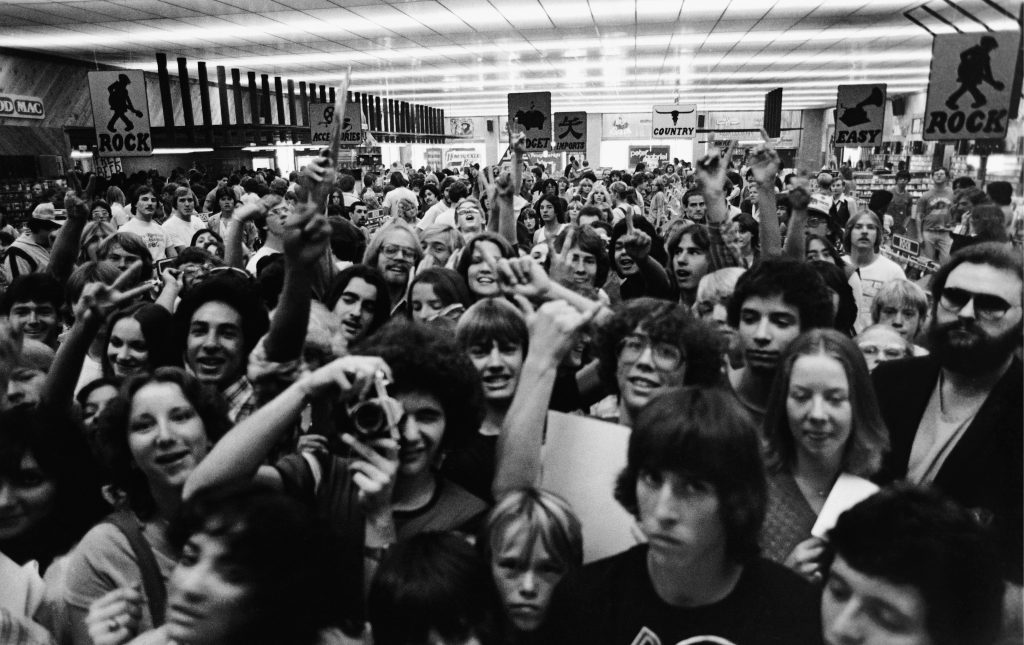 One of those is a sturdy limited edition book entitled I'll be watching you – Inside the Police 1980-83. In the early eighties, the Police made a long tour accompanied by a photographer who documented the band backstage, during rehearsals, while travelling and meetings with fans, during concerts, meals, changes in the dressing room, transfers, hotels, with a candid and incisive style. That photographer was him, the guitarist Andy Summers.
Between photojournalism and an illustrated diary, Summers alternates the visual story with short text, notes more than anything else, where he always records the place, the date, and what is happening or what he is thinking.
There is the recording studio, for the creation of a new album, and you can read the frustrations of having to produce a quality album in a short time, with the fear that it will not live up to the previous one. Meanwhile, Andy gets distracted and reads a book, writing it down in his journal. Sometimes he is happy, sometimes he feels lost in the universe: he writes that he is not even sure of being in Europe, he says that he does nothing but play, and that it has been a long time since he has personally tuned his guitar.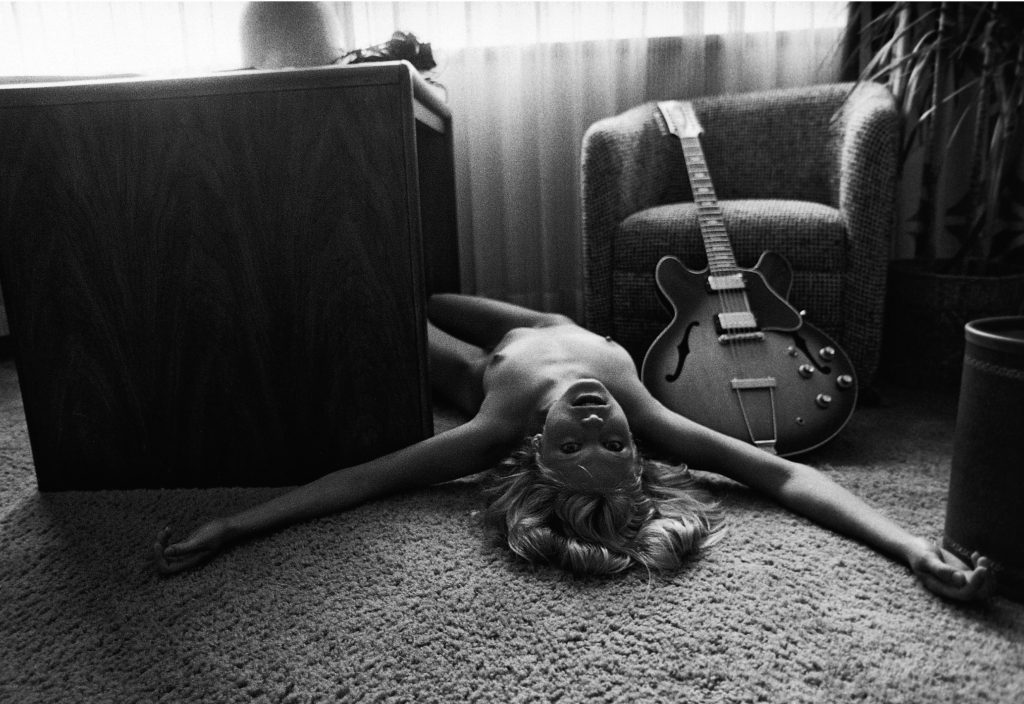 The photographs are intense: street photography worthy of the great masters, dense black and white, predominantly Tri-X film, at sensitivity 400 or greater. Strictly Nikon cameras which, in turn, appear very often in pictures, almost as much as musical instruments. And then again the stops at the service stations, non-places inhabited for a few minutes by the band and its entourage, the images of a new city from the semi-open window of a bathroom, waiting to go to dinner, extravagant characters, Indian statues to indicate the sale of frozen drinks and Kodak films.
And of course the photos of the audience. Early eighties. Long hair, unkempt, backcombed and wet: one always sweats a lot at concerts. The fashion of the time did not help. Big glasses, moustaches, and huge smiles. Very marked grain. Hotel corridors, with breakfast eaten on a tray and left there for a waitress who will never be seen again. Next to it, Sting shaves with a disposable razor, in a dressing room set in a backstage full of random objects.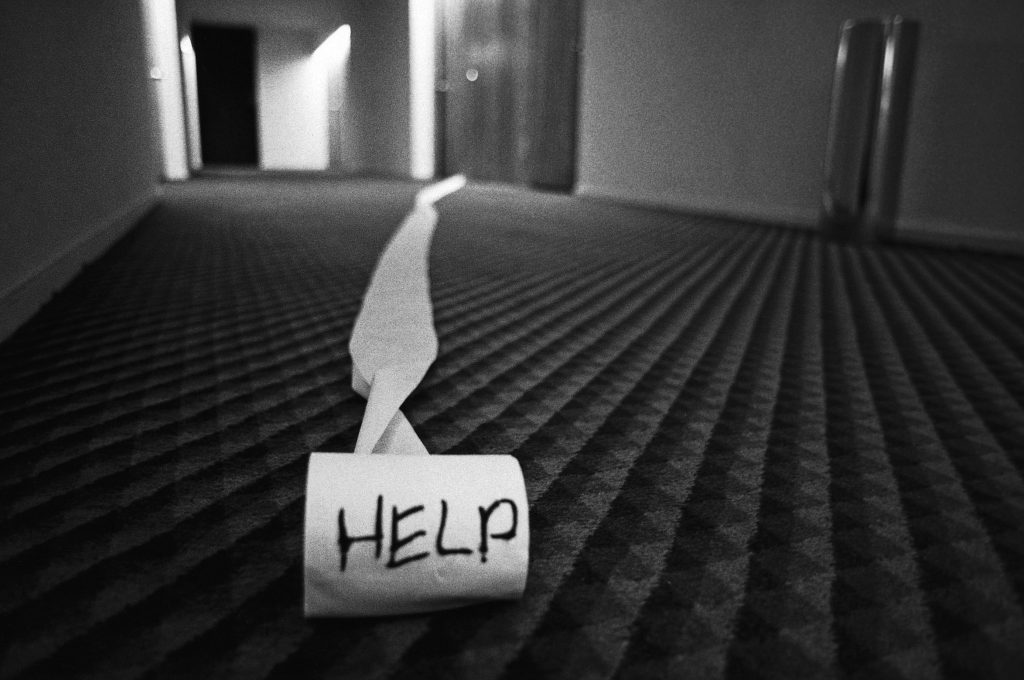 Immediately afterwards, a limousine awaits them, and on the radio the news of John Lennon's death. Summers writes that he feels like he's missing a limb and wonders: how can we continue to tell about our stupid little efforts after all this? Fuck.
In Japan, however, the audience continues to photograph.
Many contact sheets, many of Andy's self-portraits in the bathroom. And again long hair, teardrop glasses, arms always raised and wide open; the Chicago snow, then the fear that this wonderful machine of sex, power and money will overwhelm them. Summers writes in a note from February 1982: "It's cool but also a bit fucking frightening – this is a big engine with three puny pilots and an army of ants …".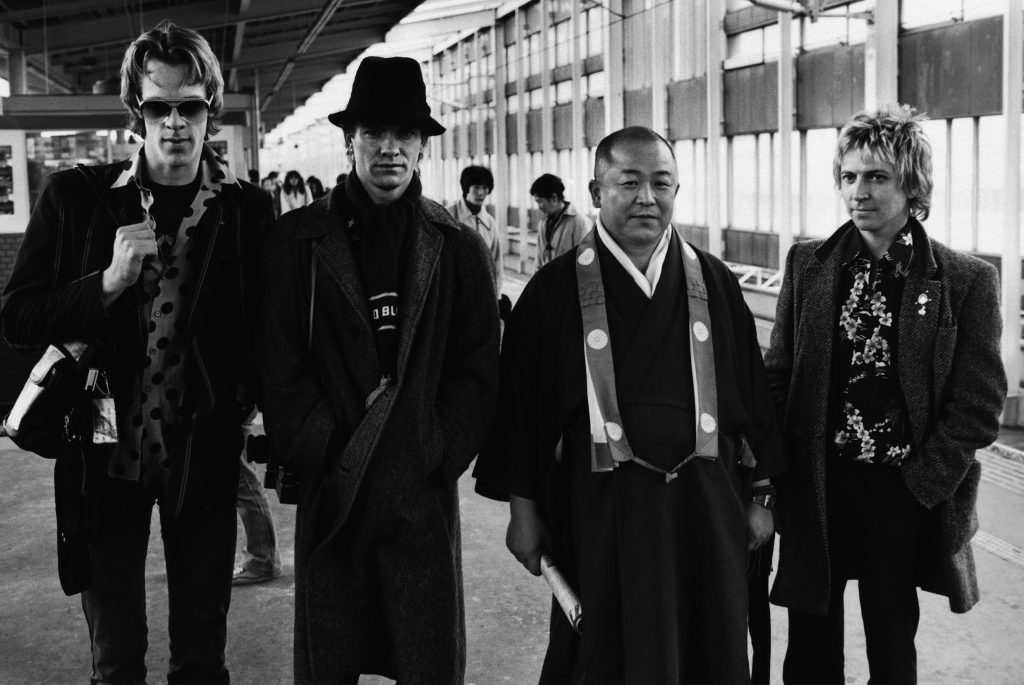 His notes are ironic, genuine, wise. At the end of the book, some very funny thanks among which those to the photographers who inspired him most: Robert Frank, Duane Michaels (whom he thanks for the help he gave him along the way), Diane Arbus, Ralph Gibson (who helped him to produce his first photographic book Throb), Lee Friedlander, Garry Winogrand, Walker Evans … And then the directors: Truffaut, Bergman, Godard, Antonioni, Fellini. A cultured and well-defined visual imagery.
Towards the end, a page called Face Book, which now looks like a premonition: small photos with the faces of the protagonists, the trio of the band, wives, girlfriends, assistants, managers, Andy's little daughter.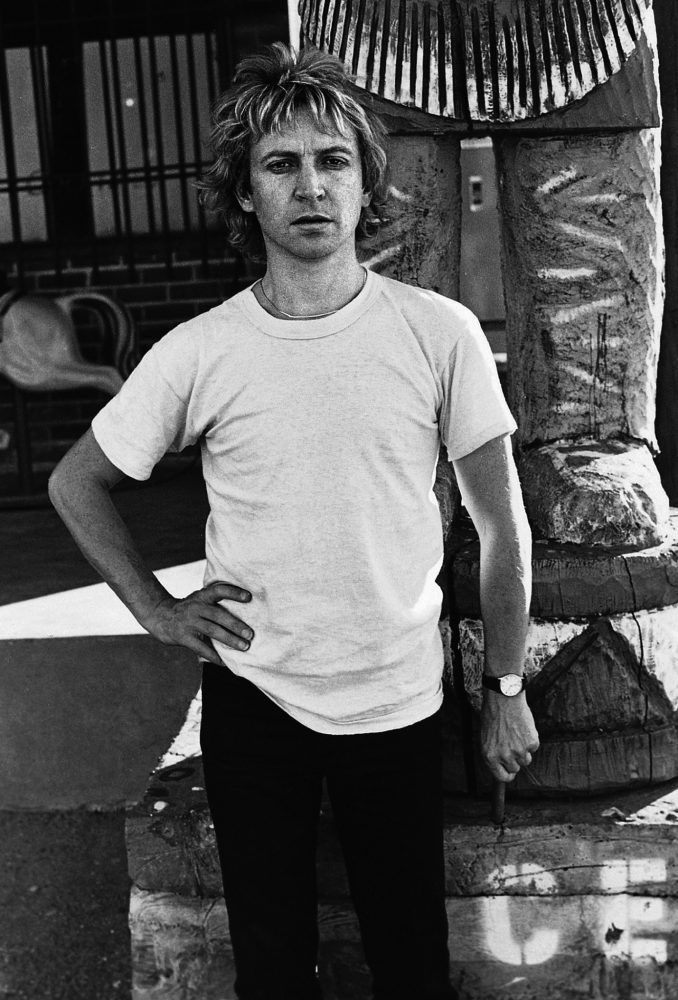 To finish, the technical notes: really funny to read that Summers had considered a remote pedal shot, connected to his Nikon FE on a tripod, to take pictures during concerts,  but since it was getting confused with the pedal for the effects on his guitar, he had had to abandon the idea… All very romantic to read and to see today, in our hyper-technological and very intrusive era.
An author revealed to photography lovers, a book not to be missed for any fan of the band and of the history of music.
The book: Andy Summers, I'll Be Watching You: Inside The Police, 1980-83, Taschen, 2007
March 6, 2020